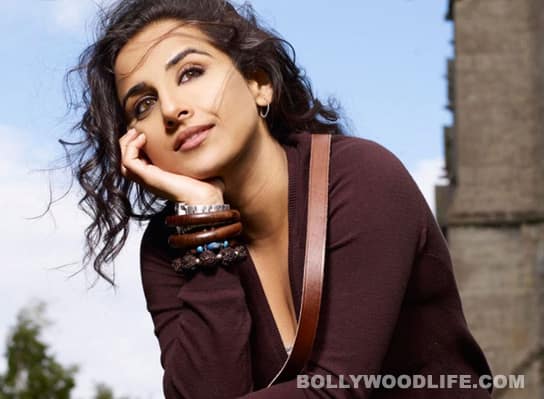 The Kahaani actor is taking up challenging roles and is glad to be in this era of Bollywood
Right from the beginning of her career, Vidya Balan has been known to have taken the road less travelled. Her choice of films and the roles she has played has been the envy of all her contemporaries, except for a tiny phase where the actor seemed to have lost her way and taken up films Kismat Konnection and Hey Babyy, which didn't work for her. But now, Vids is being hailed as the new 'Khan' of Bollywood and if her forthcoming film, Kahaani, directed by Sujoy Ghosh,  hits gold at the BO, she will be right on top of the game. Talking about being the game changer for the leading ladies of  B-town, the 'Ooh la la' girl said in a recent interview, "Well, as women, we work really hard to overcome beliefs. I hope I'm not jumping the gun, but this is a golden time for Hindi film heroines. We're being seen as human beings with strengths, weaknesses, failures and successes. We are experimenting and enjoying the acceptance." Let's hope that her Vidya inspires her contemporaries with her interesting choice of films!
ALSO READ: Vidya Balan wants a break!
Vidya Balan takes a bus ride to promote 'Kahaani'