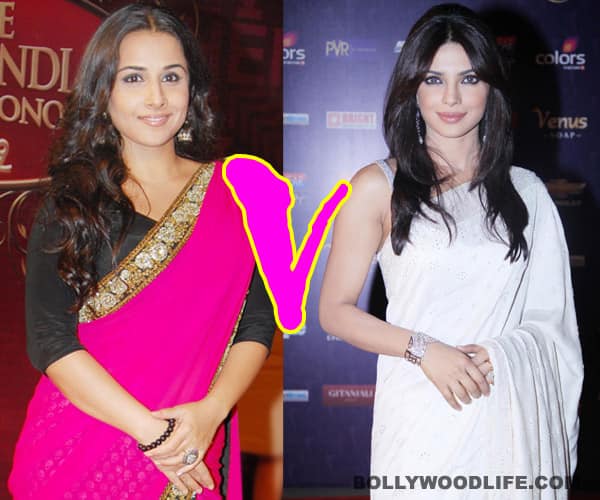 The Kahaani actor might be roped in by Karan Johar for the film, but apparently KJo's lead actor Hrithik Roshan prefers Priyanka Chopra
Vidya Balan might edge out Priyanka Chopra to play the lead in Karan Johar's adaptation of Amish Tripathi's bestseller The Immortals of Meluha. We had told you earlier that Karan's Dharma Productions is keen to cast their hit pair of Agneepath – Hrithik Roshan and Priyanka – as Lord Shiva and Goddess Parvati in the film. But from the latest grapevine, we gather that it is the flavour of the season, Vidya Balan who is being considered for the role now.
Apparently, Hrithik has okayed Priyanka for the part, as he is comfortable with his Krrish and Agneepath co-actor. But KJo, it seems, thinks Vidya will suit the role of the goddess to the T. Well, we think so, too! After all, doesn't Vidya enjoy 'goddess' status already in the hearts of many men, especially after The Dirty Picture's cleavage fest? Smirk.
Meanwhile, tell us who you think would best suit the role of Parvati – Vidya Balan or Priyanka Chopra.