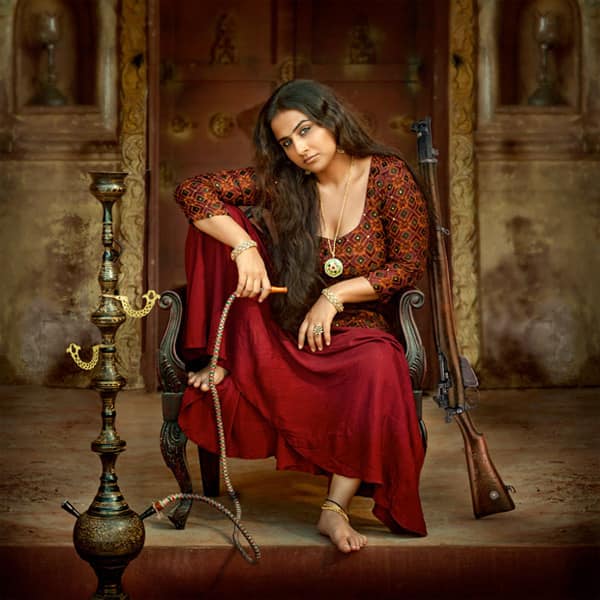 The world of Indian cinema has undergone a sea change in the coming years. Audiences pine for content driven impactful films albeit with a realistic touch. Begum Jaan thrives to be one such film giving you not only the best of content but a powerhouse talent in the form of Vidya Balan and strong impactful dialogues that leave a lasting impression much after watching the trailer. Boasting of a stellar ensemble cast from the likes of Vidya Balan, Gauahar Khan, Pallavi Sharda, Chunky Pandey and Naseeruddin Shah amongst others, Begum Jaan is truly the film to watch out for in 2017.
So it comes as no surprise that the Begum Jaan trailer, which released on March 14 has already hit the 20 million mark within a week's time. Yes! Vidya Balan took to Twitter and thanked the audience for showing thunderous response towards her film. She wrote, "Shukriya Shukriya!! #BegumJaan ke trailer ko itna pyaar dene ke liye!! 20 Million & counting!! Clearly, this only shows how Begum Jaan is not only being appreciated by the audience but also by the critics alike.  Also read: Begum Jaan trailer: Vidya Balan gives her boldest performance but our eyes are on Chunky Pandey's ruthless act
Here, watch the trailer below:
Vidya has absolutely stolen the show in her whistleblowing performance of the bold yet badass Begum Jaan. Seen hurling expletives, holding guns or smoking sheesha, the dauntless Vidya Balan is ready to give you the fight of your life accompanied by her gang of women including Gauahar Khan and Pallavi Sharda amongst others. Begum Jaan is one of the first few movies to highlight a topic like the menstrual cycle which is considered an absolute taboo in India. Vidya mouths the dialogue with such ferocity leaving you with goosebumps!   The surprise package is Chunky Pandey whose bald look imbues freshness giving us a break from his usual comedic escapades.
Showcasing great content, strong dialogue delivery and of course the supremely talented Vidya Balan, Begum Jaan has given us one of the most impressive trailers of 2017! Agree?