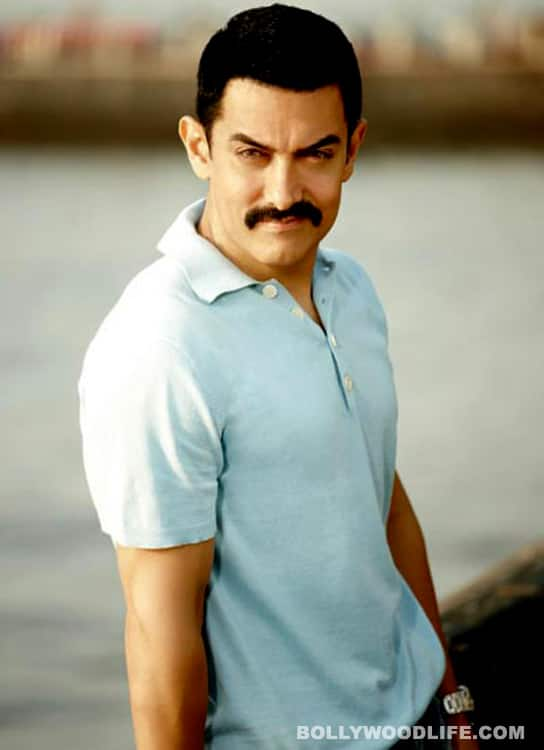 Kahaani's edgy climax forces Aamir to tweak the plot of his upcoming thriller. Is that the real reason why Mr perfectionist has postponed the release date of the film?
Less than a week ago, on his birthday, Aamir Khan said that he's impressed with Vidya Balan's work and went on to express a desire to work with the Kahaani actor. Aamir also mentioned that though he's heard about Vidya's exceptional acting in the Sujoy Ghosh film, he hadn't watched it yet. Now, if the reports are to be believed, what Aamir is saying seems incongruous.
A little birdie has informed us that Vidya's work in Kahaani has, in fact, forced Aamir to re-shoot his thriller. Talaash, just like Kahaani, is a thriller revolving around a missing person. The film was almost ready for release as the shooting of the film was complete and even major post production work was done. But Kahaani seems to have played a spoilsport, thanks to its uncanny resemblance to Talaash's thrilling plot. Now Aamir, who has been telling the world that release date of his movie has been pushed forward because he is concentrating on his upcoming reality TV show, Satyamev Jayate, is actually busy reworking on the film's climax. We have also heard that the 47-year-old actor wants to change the plot and make it crispier and edgier. Releasing his thriller soon after the success of Kahaani might have caused a lot of comparisons and could have worked against Talaash.
So we think that Aamir has done the right thing by delaying the project. And we know the perfectionist will leave no stone unturned to ensure that his film has something new to offer to his audience. So in the coming days if Aamir claims that he's busy shooting for his reality show Satvamev Jayate, you know where to find him…on the sets of Talaash or at the editing table!