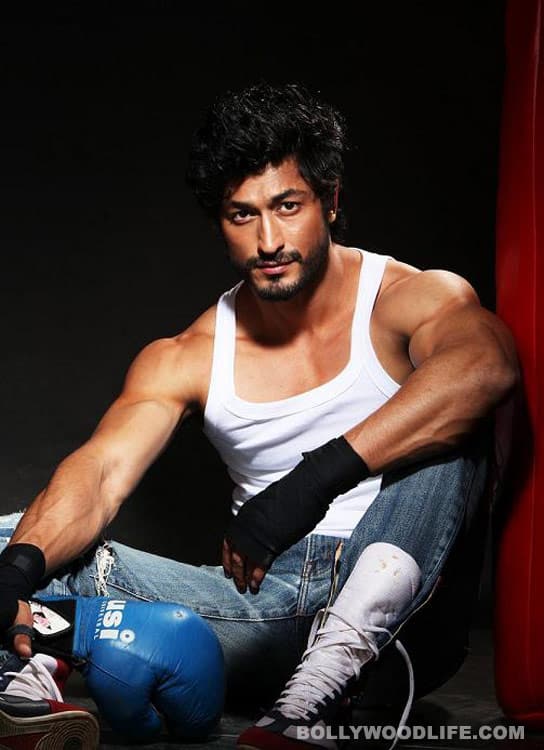 Bad guy Vidyut Jamwal from Force starts off on a cautious note. "I would love to give you a spicy interview, but I am not one who will cook up things to gain publicity. Everything has been pretty smooth till now," he elucidates as he gears up for a one-on-one
Confessing that he's highly tech challenged, Vidyut prefers to stay away from gadget related questions for some peace of mind. So, a few facts: first movie, Force; first co-stars, Genelia D'Souza and John Abraham; first action on screen, Indian martial art form Kalaripayattu. Vidyut gets into a freewheeling confab…
You started off with a negative role, which isn't exactly the perfect launch pad for a newcomer…
I am not one who thinks in a linear direction. I don't believe in clichés or in paradigms. I thought the character of Vishnu was superb. I just followed my instincts and a lot of people told me that this is not perfect, but then nothing is perfect at the end of the day, is it? You have to go against the norm.
There have been a lot of comparisons with John Abraham; some have even put you a notch higher…
Who wouldn't want to be compared with John! It's incredible! If that's the way people look at it, it's their problem; for me, it's a huge compliment.
Can you recollect any fun anecdotes while shooting?
I remember me and Genelia (D'Souza) were conversing about her recent movie called Urumi and we started talking about Kalaripayattu. She told me that she had to learn this form for the movie. I asked her to show me some moves and, trust me, she was superb! I was absolutely taken aback. The whole unit had come to a halt… it was awesome!
You were a model…
Yes, and I am proud to be a model. You know, a lot of people stress the fact that models cannot act and that really irritates me. I proved everybody wrong and so have big actors like Aishwarya Rai, Salman Khan and a lot of others who were models at one point of time.
You don't look like the kind of guy who would go beyond action and prefer running around trees…
Because I've chosen cinema, I would love to do everything. The way you saw me enjoying action, you will also see me enjoying other things. I am that convincing.
How was first day on the sets of Force?
I felt like a star. Well, I loved the fact that I was treated like a star. But honestly, the success hasn't gone to my head. I still wake up early and train. What really surprises me even now is the way some of these models behave – they get tired just with 15 minutes of walking on the ramp.
You teach martial arts to slum kids; can I be a part of the team?
Yes, you can, but you have to start doing it without questioning much. That's what I love about these slum guys – they are so free in their heads. And that's what you need for learning this art: a free mind…
The best thing you liked about your role, apart from the hardcore action, of course…
The way it was sketched out and the way I was made to dress. I made the 'bad' look 'good'. Just because I was playing a negative role didn't mean I had to wear garish (mawwali) kind of clothes.