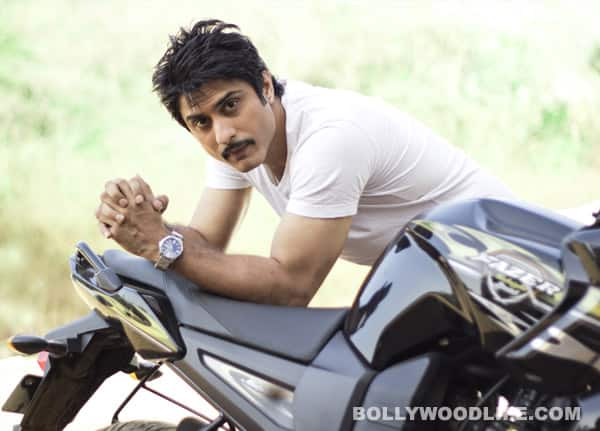 The actor chats about replacing Nandish Sandhu in the popular show, his passion for singing and his love for children
It's been four months since Vikas Bhalla entered Uttaran, and the response continues to remain positive. He surprised his fans when he agreed to play the male lead (Veer) on the show, since the storyline had taken an 18-year-leap. Nandish Sandhu, who had essayed the role of Veer till then, didn't want to play a middle-aged character, and chose to quit the show. Vikas, however, didn't have any such qualms. "I had no reason to say no," he says, about being offered the role. "Uttaran is a popular programme on a popular channel and the character was the main lead. My association with Prashant Bhatt (of Colors) and the producers goes a long way." He doesn't mention Nandish and we prod him about it. "I don't really know Nandish. He and his wife had participated in a show that I had produced, but that's been our only interaction," he says,explaining why he didn't see any need to talk to Nandish before he signed Uttaran.
Isn't it difficult to play a character that another actor has established as his own? "If you know your craft well, I don't see it as a hindrance. The audience needs time to adjust so you have to be patient. And Uttaran is doing very well. We crossed 3.2 TRP after I entered. Of course, I am not attributing it to one person; it is a combined effort. But audiences have reacted positively to the change." He also finds Veer to be an interesting character to play. "It's not a problem to separate the real me and the character, because you know it is not real. You do wish sometimes you are as nice as the character that you are playing! I like the fact that Veer is the ideal husband, the ideal son, almost like a 'Ram ka avatar'. What I don't like about him is that he listens to others more than he does to himself." Will we see that changing any time in the near future? "You have to watch the show to know that," Vikas laughs.
While he chooses to remain tight-lipped about the story arc, he is willing to speak about his musical ambitions. "I love acting, but it is more of a job. Singing gives me peace of mind, relaxes me. I am working on some film music right now," he reveals. As a singer, would he say that independent artistes have any scope in a music industry dominated by film music? "Bollywood has always been there. Independent music's presence in the market is less. That's because music channels and music companies stopped promoting independent music due to the problem of piracy. The whole model needs to be changed so that music companies can recover their money. Internationally, singers see endorsements, appearances, packaging, which gives music companies a legitimate source of income. We don't have that model."
Apart from acting and music, Vikas is busy with his school. "It's actually run by my wife. I only look at the financials. It's for children between the ages of 1.5 years and 5.5 years. We have about 100 children enrolled in our school. Of course, it's a business," he says candidly,"And we have plans of taking it to the next level. But every day, on my way to the shoot, I stop by at the school to meet the kids. Just seeing their faces in the morning gives me a lot of peace before I have to face the reality of the world."