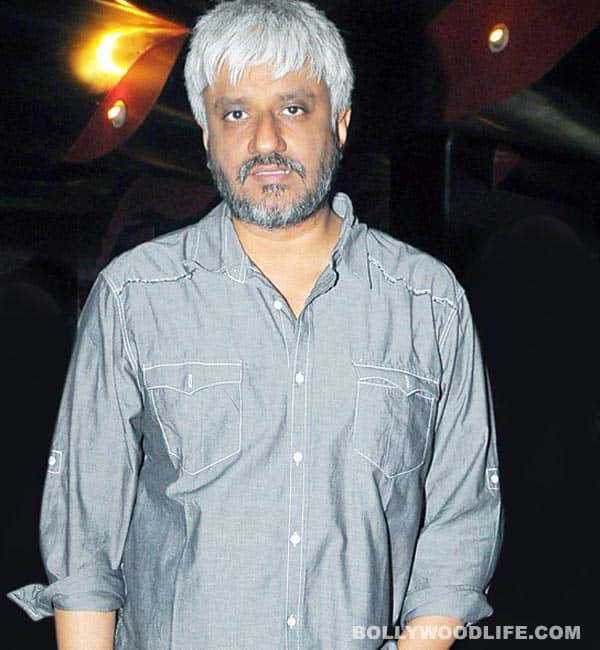 The adult-movie maker, who is back with the goosebump-inducing 1920: Evil Returns, reveals what irks him and why in a no holds barred conversation
Vikram Bhatt's 1920: Evil Returns is scheduled to release on November 2. And while we wait to get spooked, we try and get under the skin of the filmmaker to find out why he makes 'only' adult movies, what's wrong with the 'No smoking' rule in films and why does his movie feature Tia Bajpai…again? In this straightforward chat, the Bhatt doesn't hold anything back.
1920: Evil Returns again is an adult film. What's your affinity with A-rated movies?
There are certain mindsets. If I say 1920: Evil Returns is a U/A movie, you will wonder how a good horror movie can be U/A! I actually have exhibitors calling up and confirming if I have made a complete adult's movie.
But that apart, even my comedy Awara Paagal Deewana was given an A-certificate. I don't know why they gave THAT an 'A'. Maybe the Censor Board just sees my face and keeps an A-certificate ready.
Doesn't this affect the success of your movies?
I don't think so. All my successful films were for adults. So by that notion I should not have any successful film, 'coz they are all A-rated.
But then aren't you losing out on your TV viewing audience?
I don't see any point why my movie can't be shown on television. 'Coz there are other horror shows like Fear Files running on TV. If they say my movie is too scary, I can reduce the horror content. If they say it has sexual content, I understand. Otherwise I don't know why they should have a problem.
They can air it after 11.30 pm, perhaps?
I don't understand who they are trying to save and from what by showing adult movies late at night. It's the kids who are awake at that time, while their parents sleep. There's so much pornography on the Internet. And your kids will tell you the names of such sites if you ask. So it's like the Titanic is sinking and they (Censor Board) are adjusting the furniture.
What was going in your mind when you decided to write 1920: Evil Returns?
I wanted to make way for the new directors. The advantage of taking up 1920 as a brand is that it has a certain security. And many people actually liked 1920. It was a kind of breakaway movie. When you say '1920', you know for sure that it's a franchise and some people will come to watch it just because of its branding. Others will come out of curiosity. So younger people have a kind of support. Today, if 1920 was called Darkness or some such other such name, there would be too much to explain – what the movie is about.
And why Tia Bajpai….again?
I take Rajneesh in three films and no one questions me, I take Tia and everyone raises an eyebrow. Why? The truth is that she had a three-film contract. And this is her last movie with us. After this we don't have any movies with her. But she is a very good actor.
How do you think the horror genre has changed from the Ramsays to the Bhatts?
There was a time when horror movies were there, but somewhere in the background. They were hardly making any money and had become B and C grade. Even the Ramsays started off with making good movies, but slowly, due to lack of funds, the quality deteriorated and it became a vicious kind of cycle for them. But at least they kept the genre alive in the times when no one wanted to venture in this direction.
But do you think we're getting closer to the Hollywood kind of horror movies?
The origin of Indian cinema can be traced back to the 'Ram Leelas' that had loads of song and drama involved. So our origin is different from that of Hollywood, and that's why our movies are also different. Yes, technologically we are reaching their standards now. But our art form is different. And the stories will remain ours.
True, but the drama or masala movies are also criticised by reviewers…
Well that's a part of a critic's job, right? That's why a channel pays you. To improve by a critic's standard is surely to fail. And today, if you believe in their (critics') praise, you will have to believe in their insults too. So you have to take it as a part of your job. The critics will come, see and say things. Who listens to them, anyway!
Why did you give up the director's hat for 1920: Evil Returns?
I wanted to let go. I am running a company. And one should also make way for new talent, right?
You did the same for Lanka and it tanked…
The director was trying to please Manoj Bajpai. Actually, I was not there on the schedule. And I had not monitored the movie, because it was a one-schedule film. So when I saw the edits after they came back I realised, "Yeh movie toh gayi (this movie is gone)." But I am not really blaming the director. After all, you are as good or bad as the story you tell.
But now I do monitor my movies closely. Lanka has taught me that. And in the end, the only way to not make a flop is to not make a movie.
Do you agree with the 'No smoking' rule?
A filmmaker has to show the message 'Smoking is injurious to your health' before, after and even when the act is going on. Why? India is the only country where buying loose cigarettes is allowed. Make it difficult for people to smoke; don't make it difficult for us to make movies!