Vikram Kapadia on the Anna Hazare and Bombay Tallkies connection
Shweta Parande
Last Updated: 4.11 PM IST 02.13.2013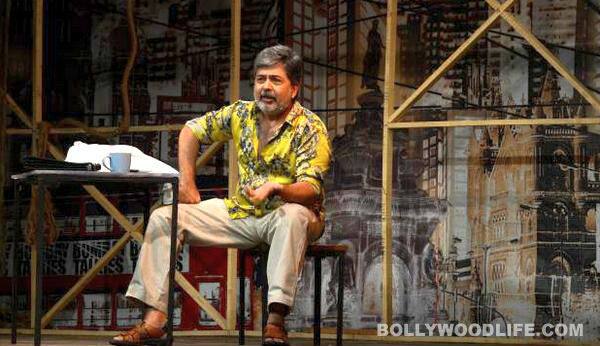 Bombay Talkies / The Hindu
Sign up for the BL newsletter!
The actor-director speaks on the connection between his successful play Bombay Tallkies and anti-corruption crusader Anna Hazare
(Continued)
Vikram's passion lies in theatre. His newest play Bombay Talkies went houseful on opening at the NCPA Centrestage Festival, and is running successfully all over India now. Vikram is ecstatic. "In 25 years in theatre, this has never happened to me. It's bizarre. I did a play after nine years and, we don't (even) have any superstars in the play!" he wonders. Not willing to take credit for directing the play so well, Vikram prefers to attribute the success to the "good vibes". "There is one piece on corruption in the play, and someone told me they are going to get one of Anna Hazare's panelists to watch it," he proudly says. (This was before Anna's team was disbanded.)
So, are you pro-Anna? "It's a grey area. I am against corruption and a great admirer of Anna. I may have paid a bribe somewhere, and I am not sure about the people around him. And now Anna is aware that he is a star. The weight is shifting and I am not sure where it's heading. You cannot also hold a government to ransom," he observes. "My piece in the play is about a man, Raj Gidwani, who is very happy with the corrupt system. In the end, he confronts the audience and says, 'This is who I am. If you ever have a medical emergency, and don't get a bed in a top institute, then come to me. I know the trustee of so and so hospital and I'll get it done'. People reacted well to it," says Vikram, happy that his effort paid off.
"But maybe I should've acted in the play," he reflects. So, why isn't he doing more plays than TV then? "It is not easy to get the flow these days, with so much travelling involved. In the good ol' days, it used to be a running play. Nowadays the logistics are more challenging. Except the thrill of connecting with people in theatre, I prefer television," he explains. But he has refused quite a few dailies after Balaji Telefilms' K. Street Pali Hill and Amrit Manthan. "Ten days in a month is the max I can give (for shoots). The rest of the days, I want to concentrate on other creative pursuits," he says.
PREVIOUS: Amitabh Bachchan tends to imitate himself: Vikram Kapadia | NEXT: Vikram on YRF and Bisaat Rishton Ka

First Published: 10.44 AM IST 09.02.2012