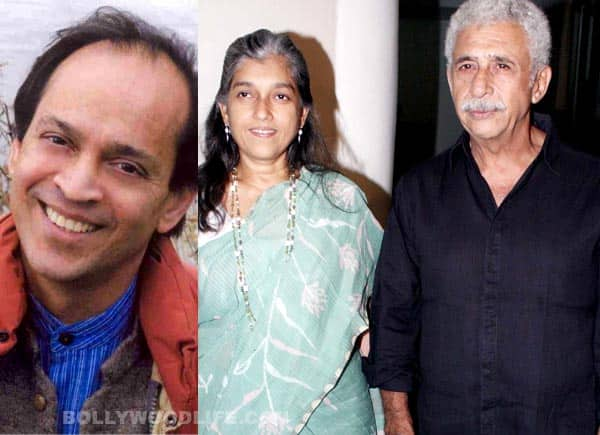 Recital of Vikram Seth's poems will bring the veteran actors and real life couple together on the stage
It is that part of the year where kids rule the entertainment business. Many theatre groups are staging plays or holding workshops for children during summer vacations. For Prithvi's Summertime, Naseeruddin Shah, Ratna Pathak Shah and Heeba Shah are coming together to do a dramatised reading from Vikram Seth's fables – Beastly Tales from Here and There.
"We thought it would be a good idea to introduce the children to performing in verse, and convey to them that there is much more to poetry than just rhyming couplets," says Naseer while Ratna adds, "These poems are meant to be read out aloud, as most poems are. The special quality here is that there is expressive language, wonderful characters, great stories and lots to think about, all together in one entertaining mix!"
Familiar characters take their place beside a newly minted gallery of individuals who are quirky, witty and fun. Meet the greedy crocodile who was outwitted by the monkey, and the steady tortoise who out-ran the hare.
Vikram Seth's Beastly Tales are universal stories of great poetry, exploring the truth about love, loss and life. The evening performance is suitable for all, and the afternoon performance is aimed particularly at schools and students. In these poems, the amusing, perceptive, and sometimes scary parallels between humans and animals reflect the best and worst in us. Heeba says it's a great challenge to perform on stage without all the trappings but "reciting the verse is great fun which I hope transmits itself to the listener." The selection also includes The Eagle and the Beetle, The Louse and the Mosquito and The Snake and the Mouse.
The show travels to London on May 16, at Queen Elizabeth Hall for South Bank Centre Limited.