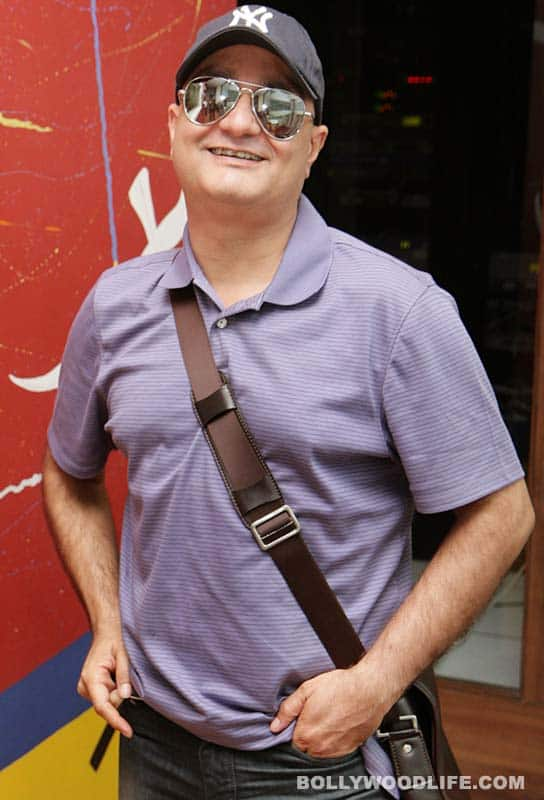 The actor speaks about how he got a lease of life with Bheja Fry and his great chemistry with costar and friend KK Menon
Q: There are always high expectations riding on a sequel. People are bound to go in expecting Bheja Fry 1 to come to life….
I think filmmaking is very tricky. Not the acting part – that's simpler. But the thing is that you write the story keeping in mind that people are going to come and watch. You cannot get self-indulgent with a film, especially with a sequel. I don't think any director makes a film thinking that only a particular section of the society should watch it.
Q: Bheja Fry came at a very important point in your career as an actor…
The thing is, I need to be happy with my work. With Bheja Fry I got the opportunity to grow and it's there for everyone to see. It also gave me the freedom to dabble with other kinds of roles. I am not your typical good-looking Bollywood hero! But thankfully, content is becoming a driving force of our cinema. I feel privileged and happy to have been a part of movies made by filmmakers like Sagar Bellary, Rajat Kapoor and other new age storytellers.
Q: So are plans to make the third part already brewing?
One should understand that this is a film that was made a success by the public, not by us or the media. It's a unanimously a people's choice hit film. The reason the sequel took four years to get made was that we didn't want to make it as a franchise. We wanted to make a new film and write a new story with the same character. We have to first see how many people this film manages to touch. We tell our stories because we want to tell our stories, not because it's a franchise. So we haven't even thought about the next part yet.
Q: How did things change after Mukul Deora stepped in as a producer?
The biggest truth is that Mukul helped us make Bheja Fry 2. Mukul realises that making a film is not only great fun, but also a learning process. He's the newest producer in town and he knows what the right things to do are when producing a film like Bheja Fry. His support and inputs have been very crucial.
Q: In the first part you had very interesting chemistry with Rajat Kapoor? And this time with KK Menon?
If you want to know whether my equation with KK Menon is similar to that of Rajat Kapoor in the first part, then yes, it is, but in the terms of the conflict between two characters. KK is a fine actor and a very dear friend. We both are actors first and we come from the discipline of theatre. So we both enjoy the process of rehearsal, reading, discussing, ideating and seeking suggestions. What you call 'chemistry', for the lack of a better word, is what we call 'preparation'. And then we would go on the set and on-the-spot improvisations happened naturally.