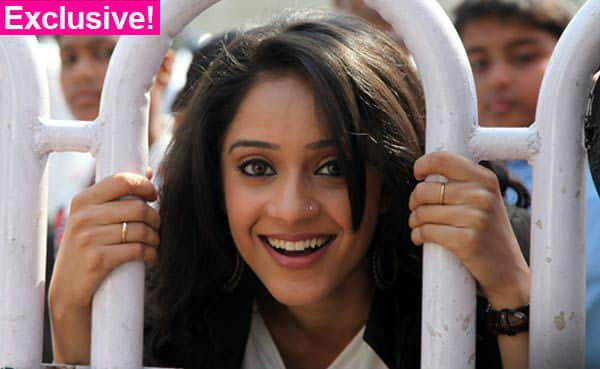 The actor says that she will romance onscreen, but her new show, Baawre is too classy to have consummation scenes in it
Vinita Joshi, who was last seen in Saraswatichandra as Jennifer Winget aka Kumud's younger sister, Kumari has been signed on to play Yamini on Life OK's Baawre. The actor is paired opposite Abhishek Rawat last seen in Dekha Ek Khwaab and Agle Janam Mohe Bitiya Hi Kijo.
While romance is the theme of the daily soap, Baawre, Vinita says that the show is too classy to have consummation scenes in it. She said, "The presentation of love in Baawre is very different from other shows. There is no saas-bahu or kitchen drama in this serial. People will not see typical romance in Baawre, which is often seen in most TV shows. You will see a classy romance in this show, because our writer is Nilesh Misra."
Lyricist and screen writer, Nilesh Misra is the co-author of the book The Absent State. He has also written books like 173 Hours in Captivity and End of the Line: The Story of the Killing of the Royals in Nepal. "Nileshji's style is very different and he is a wonderful storyteller. His presentation of love will not be anything like the run of the mill love stories, we've been watching. However, if a lovemaking scene does come in the show, I am sure it is essential to take the story forward," added Vinita.
So will you be open to doing consummation scenes on national television? "I would be open to it if it is in my comfort zone. If something makes you uncomfortable as an actor, it will affect the show and the scene you are doing. However, if it is part of the script then maybe…," concluded Vinita.
Baawre will go on air tonight on Life OK at 7pm and 10pm.