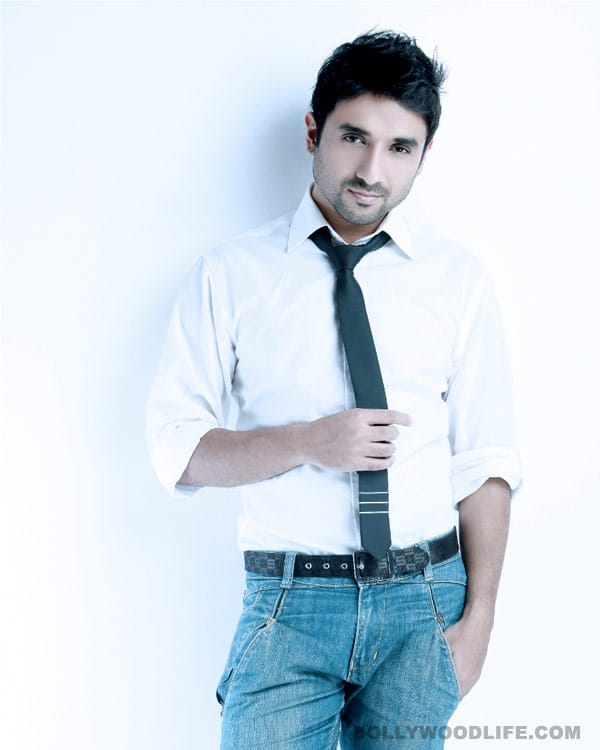 The ace comedian turned actor is all set to come up with another film, Amit Sahni Ki List. We met up with him for a little chit chat and the funnyman opened up about his life to us. Excerpts from the interview
Vir Das's latest film Amit Sahni Ki List is all about falling in love, dating and thereby beginning a relationship with that perfect girl, but how to find that perfect girl? Amit Sahni gives everyone tips and also tells as to why this romcom is different from any other romcom that has been made in Bollywood before.
Every year there are so many romcoms coming our way. How is Amit Sahni Ki List different from all of them?
Amit Sahni Ki List is different because it is a romcom with OCD (Obsessive Compulsive Disorder). I have noticed that in Bollywood we have more 'rom' in the romcom than the 'com', and in this film we have tried to increase that 'com' factor.
So tell us about Amit Sahni the guy?
Amit Sahni gets his heart broken in a very horrible way. The reason I know it's horrible because it happened to me when I was in college and thus I gave the idea to the makers of the film and they loved it and took it on. So once heartbroken, this guy doesn't become that regular Devdas or something. On the contrary he goes into a shell and locks himself up in a room for five days. He pens down a list of all the qualities that he wants in his girlfriend, and that's what our story is all about.
So does he find that all perfect girl in Vega Tamotia?
Actually, the film is not about finding that perfect girl. It is a coming of age story. Amit Sahni is a serial dater and he dates different girls from Thursday to Sunday. But, he never finds that perfect girl. It is his personal realisation, after numerous trials, that love cannot be planned. Even as an individual I feel that love can't be planned and if one day you get a kick in your stomach, you understand that you are in love.
You have sung for the first time in a film. How did that happen?
To be honest, I never wanted to sing in the film. I personally feel that when there is a Sonu Nigam who can sing a song, why should I sing it. Musicians in our film industry are perfectly capable people and they can make really good music. So I wanted to stay away. But there is a sequence in the film where I am seen jumping out of a plane and they needed some small song at this juncture. I have my own band called Idli & Chutney and I had written one song for my band and I had no desires of putting that song in the film. But somehow the filmmakers were not getting any song to fit into that place and when I showed them the song Pyar ek kutti cheez hai, they loved it and they decided to keep the song in the film.
This is your third release this year and your characters kept changing. Starting from Farhan Akhtar's funny friend in Shaadi Ke Side Effects to playing a darker character in Revolver Rani and now Amit Sahni Ki List. Do you consciously make an effort to keep you next film strikingly different from the previous one?
Actually no. To me this is like getting promoted in a company, where at first I was doing one scene films, then went on to do supporting cast, then moved ahead to being on ensemble cast, then to negative roles and now as the main lead. In fact my next six releases are as a main lead. I want to have a huge bank of films around the year and that is why I experiment with different roles.
So does Vir Das have a list of his own for his girlfriend?
My list is very short. Firstly, she should be a dog-lover. I have a dog whom I love a lot. Secondly, she should laugh at all my jokes for obvious reasons. Lastly, she should eat. I don't like girls who are into dieting and all and keep eating only salads. I love girls who eat  chicken, mutton and everything.
How many times has Vir Das been dumped in real life?
Once or twice maybe (gives a smirk). I had a reasonably trauma free love life.
…and how many has Vir Das dumped?
I don't think I have dumped anyone in my life. I have always creatively broken up with them.
The promos of the film look good but the only problem it might have is that it has a multiple release. Hate Story 2 and Pizza 3D also release on the same day.
I think its difficult for a film of this size to not get a multiple release. In the present day only films like Kick get a solo release. I think you have to be confident in your product and you have to compete with whoever else is releasing their film on the same day. But I think all the three movies are very different from one another. Hate Story 2 is full of lust and Pizza 3D is all about horror. I think all of them will have a separate audience base. I also believe that before you have a 'Pizza' with a girl and before you have 'Sex' with her, it's very important to have a 'Date' with her and therefore I think audiences will first come for my film, which is all about dating.