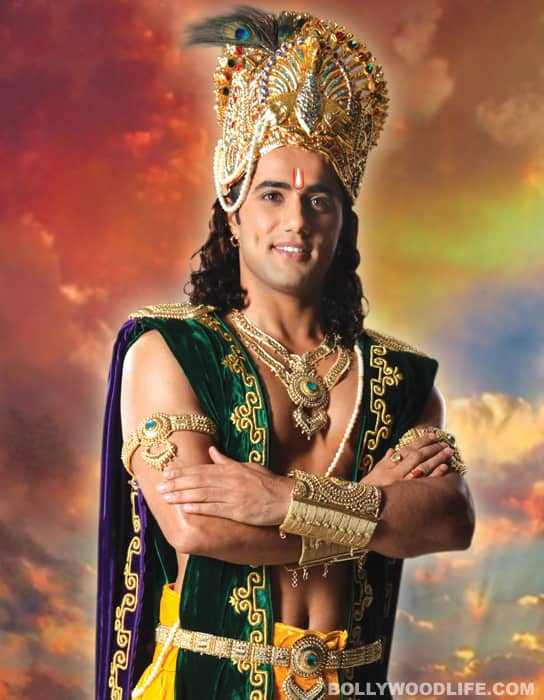 The latest actor to play a deity gets chatty about his character and his yummy physique
Think Lord Krishna, and you are bound to think of Nitish Bharadwaj. That just might change a few months down the line, if a certain Roadies guy has his way. Vishal Karwal, the Punjabi munda you saw on Roadies and Splitsvilla earlier, has been signed on to play Lord Krishna in Imagine TV's new show, Dwarkadheesh: Bhagwan Shri Krishn.
Vishal is not worried about comparisons with Nitish – even though he shares an uncanny resemblance with the Mahabharat actor. "I don't work with that mindset. I am a positive person and I want to do good work," he says. But wouldn't it have been easier if he hadstarted out with some other character not been done before? "It would have been very easy, but people wouldn't have appreciated me for what I can do. I want people to respect me as an actor. So that even if I quit this line after five years, people will remember that he has done good work," explains the actor, who came to Mumbai just a couple of years ago. And what about getting typecast as Krishna? It happened to Nitish after all, so it could happen to Vishal, too. "I want to break the image. If I do shows like Roadies, I'll also do fiction shows and at the same time I can play Lord Krishna. And it would happen earlier, but I don't think it's true any more. People's mindset has changed, become much broader now. They know you are just playing different characters."
And what is it like to play an iconic character of Lord Krishna? "I have been shooting for the past 10 or 12 days, and it's a different pleasure. To dress up and act as Krishna is a different high," says Vishal, even as he takes the "heavy" crown off his head. It's also a tough job. "I have to be very careful about the way I walk, smile and behave, as we don't want to hurt our viewers' sentiments. I always ask my director if I am doing things correctly." And this consciousness is not just because he is playing Krishna. "Even when I did Roadies, I always had this picture of my family in my head. I never abused anybody. I would think, 'What will my family say when they see this?' What you do on that show reflects on your family and friends," he explains.
There are still some things that have not changed for him. "I have been working out for the past two-and-half years and I still do it. Even if I finish shooting at 2am, I go work out. It's something I enjoy doing, I am not doing it for the show," Vishal insists, though he does agree that playing a mythological character in unstitched robes requires a good physique. "It becomes difficult when you are shooting long hours to maintain a proper diet. Even this (he raises the diet cola he's sipping) is probably not good. I don't take carbs, fats or junk food. I love Chinese, but I don't indulge in that either." What about non-veg food? "I've not given it up (just because he's playing Krishna). I believe God accepts you the way you are." Well said, Vishal!
Dwarkadheesh: Bhagwaan Shri Krishn will air from July 4, 2011 every weekday at 8 pm on Imagine TV. To catch a glimpse of Vishal as Lord Krishna, click here