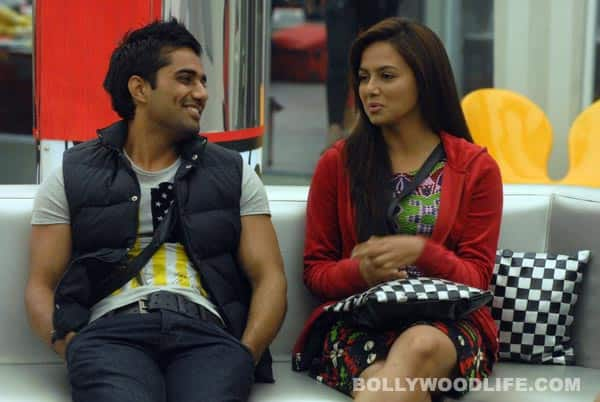 The chocolate boy of Bigg Boss 6 is out and facing pointed questions about his 'relationship' with co-contestant Sana. Wanna know what he says about it all? Read on…
Merely days after Vishal Karwal's eviction, the grapevine is abuzz with rumours about the dude having had a live-in relationship with dear friend Sana Khan before they entered Bigg Boss 6. But is that true? Well, we were doubtful since Sana kept dismissing Vishal's romantic overtures time and again. Even so, we couldn't help but quiz the actor about it.
Do you know what Vishal Karwal had to say about it all? "Sana lives with her mom in Lokhandwala and we have never been in a relationship. So why would we live together?" Hmmm, point noted Mr Karwal. And guess Sana is just like any other girl-next-door for our chocolate boy, right Vishal?
We would like to hold our comment on their 'relationship status' till Sana Khan gets out of Bigg Boss 6 and decides to talk about their alleged chemistry. Even so, tell us readers: Do you think Sana Khan would be interested in dating Vishal Karwal post Bigg Boss 6?