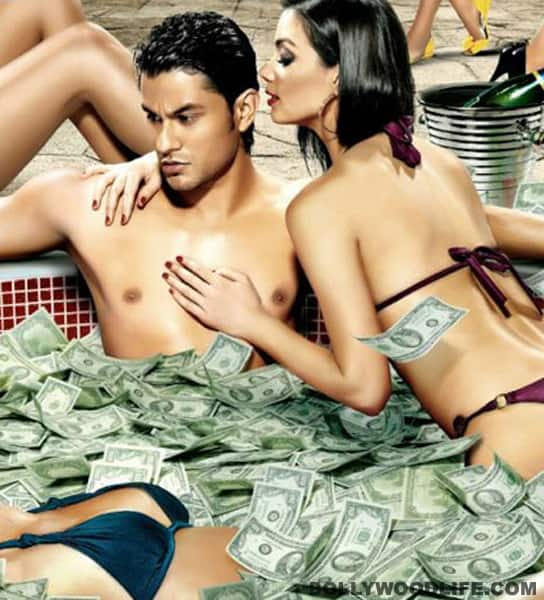 The director of the Kunal Khemu-Amrita Puri-starrer Blood Money has both his head and his heart in the right place. His confidence and pleasant demeanor make it a pleasure talking to him
Blood Money is up for release in a few days and Vishal Mahadkar makes his debut as director of a film produced by the Mahesh and Mukesh Bhatt. He spoke in detail about how he got into films, his greed as a director and how he wants to establish himself as a filmmaker of repute before working with stars and taking on his biggest challenge as a filmmaker – to make a romcom!
Did you always want to be a filmmaker?
I always knew that I wasn't cut out for a 9-to-6 job. It did help that I grew up with Mohit Suri, Emraan Hashmi and Rahul Bhatt. I started off by assisting Mohit on Kalyug and four days into the film's shoot, I knew this was all I wanted to do for the rest of my life.
The trailer of Blood Money, slick as it is, reminds us of many Vishesh Films' projects like Jannat, Tum Mile, etc. Is it some formula the Bhatts have perfected?
The plot could be same, but the treatment is what sets one film apart from the other. Though I have assisted Mohit Suri for a very long time, I didn't want my first film to be like any of his. Mahesh Bhatt sa'ab wanted to name this film Kalyug 2 (as Kunal Khemu played the lead role in Kalyug), but I didn't give in to that temptation. My film will carry my stamp all over it.
To tell you the truth, it would have been the easiest thing to get Emraan Hashmi on board, but then the success of my film would have been credited to him or Bhatt sa'ab. I didn't want that to happen. That is the reason I got a non-Bhatt camp writer – Upendra Sidhaye, who wrote the award winning film, Mumbai Meri Jaan – on board.
Take the casting, for instance – the easiest thing to do would have been to cast Soha Ali Khan opposite Kunal Khemu and she even suited the part, but I think that the easiest thing may not be the best thing to do. All said, I think I have managed to get the best out of my cast and am sure the audience will like the film.
The music of Blood Money is similar to that of many other films from the Bhatt camp. Did you have a say in it, or was it the Bhatts' call?
The only reason why we in the Bhatt camp work together is because our idea of cinema and taste in music is similar. There was absolutely no interference as far as the creative aspect of filmmaking is concerned. Bhatt sa'ab was on the set for day, that too for about half an hour. I was given total freedom to make the film the way I wanted to. Of course, they would correct me if there was a technical glitch, but that's about all. I have grown up watching Bhatt sa'ab's films and we are totally in sync.
You recently got into a verbal duel with a film critic; aren't you worried about other critics running your film down?
For me, the only parameter to judge the success of a film is the BO reports. If my film makes money, I will get to make more films. I don't care what critics have to say about my film. In my opinion, the film has come out well, the songs are topping the charts and everything seems to be working for it. The film critic in question instigated people to watch the pirated version of my film because some Hollywood movie isn't being released by Viacom 18, the co-producer of my film. It is outrageously below the belt and totally uncalled for. I may not be able to do much about this as I am a creative person, but I am sure that my producers will do everything they can to control the damage caused by the callousness of the film critic. We're certainly not taking this lying down.
As a filmmaker, aren't you wary of being stuck in a camp that makes a certain kind of films?
It is certainly not the case; if you look at the last few Vishesh Films productions, you'll realise where I am coming from. Tum Mile and Murder 2 aren't the kind of films the production house is known for. New talents are being promoted and the star system has been shunned. As a filmmaker, that has sunk into my psyche. I will not be comfortable working with stars – at least not until I have three or four good films in my resume.
Post that, who knows! But for now am happy with Kunal Khemu, who is also doing my next horror film, which is something Bollywood hasn't seen before. I get excited at the prospect of making action thrillers as they are right up my alley. As much as I respect Mohit Suri as a filmmaker, my idol is filmmaker Sanjay Gupta. I met him recently and we spoke at length about my liking for his work.
As a filmmaker, for me the biggest challenge would be to make a romantic comedy; hopefully I will make one in due time.