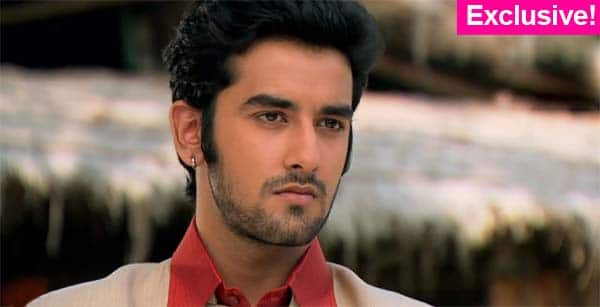 His dad has accepted him as Baldev and so has the rest of the world
Vishal Vashishtha is cute, charming and sweet gut who has just started exploring his acting talents. The actor talks about his difficulties in playing Baldev from Ek Veer Ki Ardaas Veera. He also talks about his crazy fans, his girlfriend, family's response to his role and more.
What made you take up this show?
Frankly, I was unsure of doing the show. I had initially auditioned for Ranvijay's role. But when I got to do Baldev I was about to take a step back. I was doubtful about playing a negative role at this stage of my career, especially since I have already played a positive lead. So then, I spoke to the creative of the show and everyone convinced me that this is not a negative character, it is a grey character. Then I realised that nowadays people like grey characters too, no one really likes the nice goody goody and cute characters anymore. People have moved on and it will be an opportunity for me to do something different as an actor. So I said yes and it has been working in my favour.
So how has the response been so far?
It has been amazing. We were tensed initially wondering how the audience would find us since they loved the kids. The show had gone on for a year with the kids being the stars et al; it was a big deal especially since its homemakers who are our target audience. So we were worried if we would be loved after the kids, but we have been accepted and it feels great. Playing your character from the beginning is ok but when you have to portray someone who has already been in the show you have to keep his or her nuances alive. People love the show and it feels great when we hear that they love us too.
What difficulties did you face before taking up this role?
The Punjabi accent was not something that came easily to me. I was not used to doing loud characters. Baldev is not loud exactly, but he plays this angry hero all the time and that's something I have never done. In my previous shows, I am used to being a person who never gets angry. I could relate to me as that character. I had a lot of suppressed anger, which even my yoga instructor noticed. In this role, I am always angry. It's like I can turn into hulk anytime.
You are experienced than most of the other new actors on the set, so how does it feel working with newbies?
I don't get bothered with the fact that someone is old or new anyone in the industry. I am pretty new in the in television industry; it has barely been a year for me. As for the others, actors like Sneha Wagh and Shagufta Aliji are experienced and have been doing this since ages now. They have seen the industry and so I cannot compare myself to anyone one the show. I don't deserve that yet. Among the four or five of us, we don't have an ego issue with respect to who is more experienced and who is not.
How is the atmosphere among all the new recruits?
It is very relaxed. When we are working, everyone is diligently doing that and when we have free time we hang out together and have fun. We are like friends most times.
How did your parents react to you doing a negative role?
My dad is happy that I am doing this. My dad is a lot like the Baldev kinds. He has done similar things in his younger days. I have not even done 20-30 percent of what he had done during his time, but I still get yelled for doing anything. He has actually started saying my lines back in Kolkata. When I told my mom that I was doing a negative character, my mom was like 'No… why are you doing this? You have such an innocent face.' It was so typical the way a mom reacts, but now she also likes it.
Have you received any love admissions from fans?
I do get them. Random messages on Twitter confessing their love, and I have no clue how to react to them. Once you respond, the conversation then goes on a tangent and you feel the person knows you for the past ten years. So that becomes a problem.
No marriage proposals yet?
No…no, just fans. I have received a few proposals on social networking sites and I replied thanks to them. Nothing further.
So are you seeing someone?
I am dating a girl. She is not from the industry. It has been 4-5 years and things are great so far. She is into filmmaking, so I keep asking her how I am doing my role.
What does she have to say about your work?
I have a great set of friends who tell me things frankly. And so does my girl.
More interviews from Ek Veer Ki Ardaas Veera: