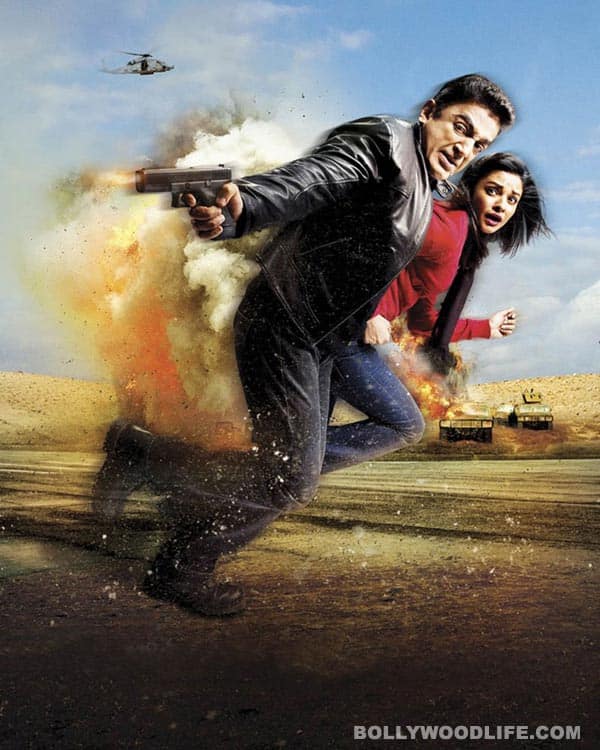 The actor-director's most ambitious project, made at a budget of Rs 95 crores, has collected Rs 120 crores in just four days
Kamal Haasan must be rejoicing. After all the controversies and the delay over the release of his spy thriller, his efforts and perseverance have finally paid off. Vishwaroopam has managed to enter the Rs 100 crore club. The movie has raked in Rs 120 crores at the box office in just four days since its release on February 7.
Rahul Bose, who plays an Afghani Al-Qaeda Jihadi in the film, tweeted, 'Vishwaroopam's the first film I've been a part of that's made over 100 crores. Congratulations to the team and mr haasan especially! Just received figures of the all India box office collections of vishwaroopam. 120 crores and counting. Superb!'
Well, the team has all the reasons to be elated, and Mr Haasan can take a bow. He is not only the superstar of the South, but he is a Ulaga Nayagan.