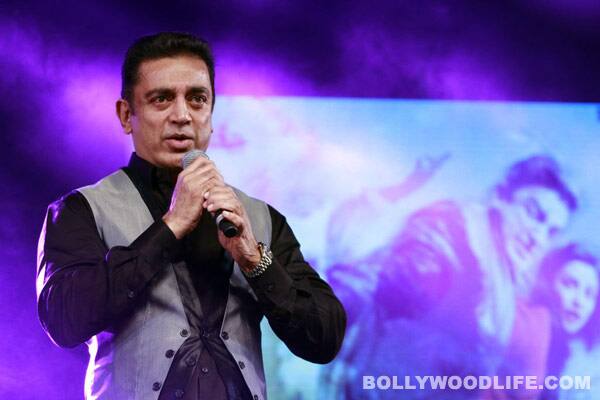 The Telugu version of Kamal Haasan's Vishwaroopam releases today and remains unaffected by the Madras High Court order restricting the screening of the Tamil version of the movie till January 28
"The film (Vishwaroopam) will release as scheduled in Telugu (on Friday), in other parts of the country and rest of the world," Kamal Haasan's agent informed.
On Wednesday, the Tamil Nadu government banned the Tamil version of the movie for two weeks when around 25 Muslim organisations objected to Kamal's movie on the ground that it portrays their community in bad light.
Kamal challenged the ban by the state government in the court. In his plea, he contended that the movie was cleared by the censor board. Before the ban, the Tamil version was scheduled for a January 25 release. The Hindi version, titled Vishwaroop, is scheduled for a February 1 release, while the fate of the Tamil version would be decided by a high court judge after he sees the film January 26.
Made in Tamil, Telugu and Hindi, Vishwaroopam, which deals with the adversities of war, is produced and directed by Kamal who has also acted in it. The distribution rights of the Telugu version of the film were bought by veteran Telugu filmmaker Dasari Narayana Rao.
"There is no change in the release of the Telugu version of the film. The court has only banned the Tamil version of the film in the country," said Trinath, a Hyderabad-based trade analyst.
"The Tamil version of the film released in Malaysia on Thursday and has been receiving excellent reports," he added informing that Muslims in that country have not opposed the film.
Earlier, Kamal wanted to premiere the film first on Direct-To-Home (DTH) platform, but later had to drop the idea after stiff opposition from theatre owners. Both versions of the film will premiere on DTH a week after its release in theatres.