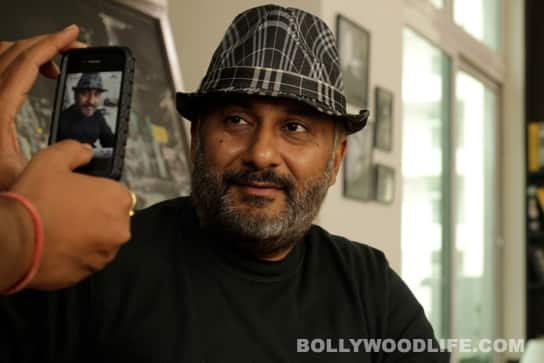 The new thriller, Hate Story, touted as India's first onscreen erotica, looks like a never ending feast of steamy scenes. In a freewheeling chat director Vivek Agnihotri maintains that sex is an essential ingredient in the genre that is rarely explored in Indian cinema
We watched the trailer of Hate Story – a three-minute-long edgy ride, with every frame spilling over with steamy sequences, hard hitting lines and never-seen-before bold content – and thought we must catch up with the maker of what looks like the country's first erotic film. We met Vivek Agnihotri, the director of Hate Story and bombarded him with fiery questions. And much to our surprise, he gave us equally unflinching and honest answers….
More than its quirky title, the sensational poster of Hate Story is creating a tremendous buzz….
The genre is 'erotic thriller', at the heart of which lies a revenge drama and the poster gives a hint of what to expect from the film. Hate Story is India's first erotic thriller. We in India have not explored this genre before. I guess that's why we are getting such reactions.
Hate Story is the tale of a woman using her sexuality to take revenge. Clearly you are using sex to sell your film…
Yes, of course. You need to understand that the film is an erotic thriller, so it makes a perfect sense to show sex in it. If I'm making a war film, I have to talk about war, I have to show guns, gore and blood. Similarly, if I'm making an erotic thriller, which is a recognised genre all over the world, I have to sell it by using sex. I can't sell it by showing football or cricket, right? So yes, I am using sex to sell my film.
Vikram Bhatt was supposed to make this film, but you were roped in later to direct it…
When Vikram was writing this film, he never realised that he was writing one of the finest erotic thrillers and an extremely bold script. After he finished writing the story, he told me that he thought that he could not make the film. He told me that this film is very demanding and one required guts to translate the unconventionally bold story on to celluloid. He asked me to do this film only if I was ready to fight with the world (laughs). I am not here to fight with the world but yes, I am making a film that is path-breaking in more ways than one. Also, Vikram and I made a unique combination, as both of us are directors, both of us are writers. We both are technically sound, so that made a great combination.
 Were you apprehensive about directing the film, considering its shockingly bold, steamy scenes and in-your-face adult content?
Not not all. I approached it like any other genre. My first film was a suspense thriller, my second was based on the game of football, and my third is a political drama based on the Naxal issue. I approached this genre like any other; but having said that, I also feel that this is the most difficult genre to handle.
Why?
Erotica and sex are still taboo not just in our society, but in most parts of the world. But somehow they (the Westerners) look at naked bodies as a form of art. We too used to see naked bodies as a form of art. If you look at Khajuraho or read our ancient literature you will find references to it. But somehow in the last 300-400 years we have come to misunderstood it and see nudity to be synonymous with sex. Two people in the act of making love is a big taboo in our country. As a filmmaker you have to draw the line between titillation and storytelling.
In an industry where only Shahrukh Khan and sex sell, it becomes difficult to sell path-breaking cinema. Your film doesn't have Shahrukh in it, but it has oodles of steamy scenes and sex….
True! (Laughs) But I am not using sex deliberately. On the contrary, sex is using itself as the content, very intelligently. Who am I to useit? If I am making a film on, say, corruption, then the level of corruption will intensify the total effect. I am using a blend of woman's sexuality, the lust and how she uses these inherent emotions to get what she wants.