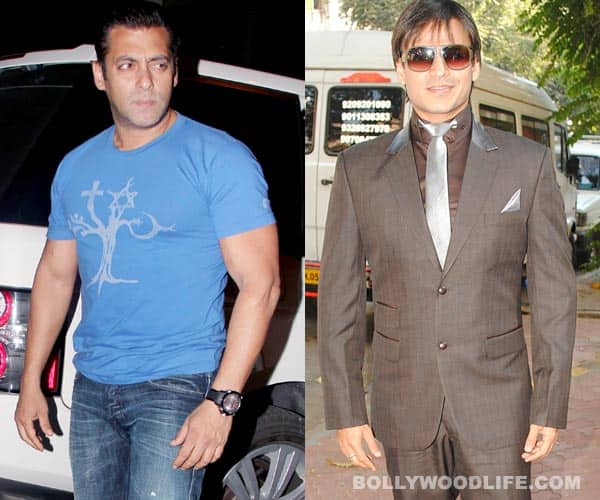 Says the Zilla Ghaziabad actor. Hope he is prepared to bear the repercussions for his cheeky comment
We think Vivek Oberoi has forgotten the after effects of a press conference he had held years ago. The Company debutant, who was crazily smitten by Aishwarya Rai Bachchan back then, publicly voiced his rage against her ex-beau Salman Khan for making incessant calls one night soon after the Hum Dil De Chuke Sanam pair had broken-up.
Then Vivek's career started sliding downwards. The actor – who according to Yash Raj Film's scion Aditya Chopra had the potential to be the next 'Shahrukh Khan' – was slowly and steadily boycotted by top filmmakers to avoid Sallu's wrath. For a while after the incident, the married actor kept a low profile and severally tried to appease the angered Khan, but it was pointless.
It's been more than a few years since the unpleasant event occurred, and Vivek and Sallu still share a strained relationship. But it seems the younger actor is bored of his low-lying career, cautious behaviour and unexciting existence in B-town. At an event the outspoken actor was asked: which film between his next with Soham Shah, Sher and Salman Khan's Ek Tha Tiger was a bigger film?. Instead of being politically correct Vivek said, "Sher, tiger se bada hota hain…"
Will Salman react? Or will he ignore it? We can't wait to know the Blockbuster Khan's response to Vivek's cheeky message!