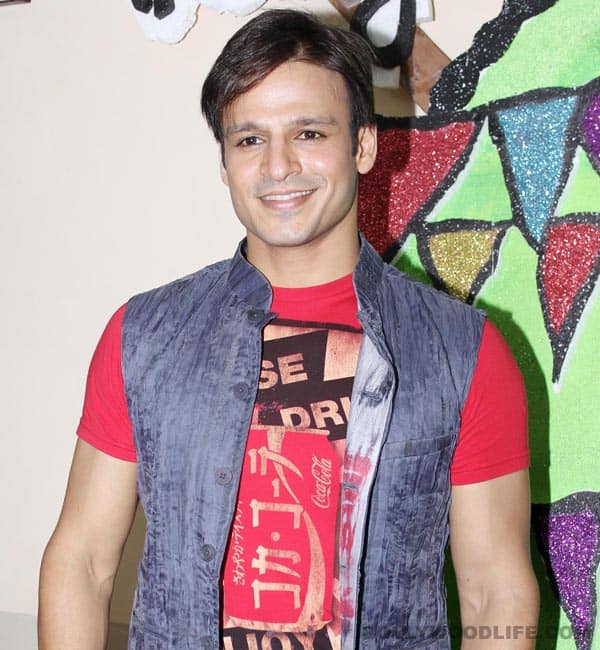 But hold on, we're not talking about the actor's son, not yet. We're talking about Vivek's younger sister Meghna, who has given birth to a boy…
Actor Vivek Oberoi and his family are overjoyed at the arrival of a young and healthy boy in the family. "My sister Meghna just gave birth to a beautiful healthy baby boy! I'm officially a maama now! Thank you for all the prayers and blessings," Vivek tweeted and also posted, "One of the happiest moments of my life! Holding my nephew for the first time! Felt so special." Awwwie!
But while we smile at the brand new maama's happiness,  we wonder if the fact that Vivek is also on his way to becoming a Daddy has added to the actor's ecstasy. It has, hasn't it? You can practice changing you nephew's diapers till your li'l one arrives, Vivek. And that's such a cute prospect, isn't it?
Vivek's siter Meghna married businessman Amit Bama in 2008. And BollywoodLife congratulates the elated Mommy and Daddy. Cheers!
– With inputs from IANS