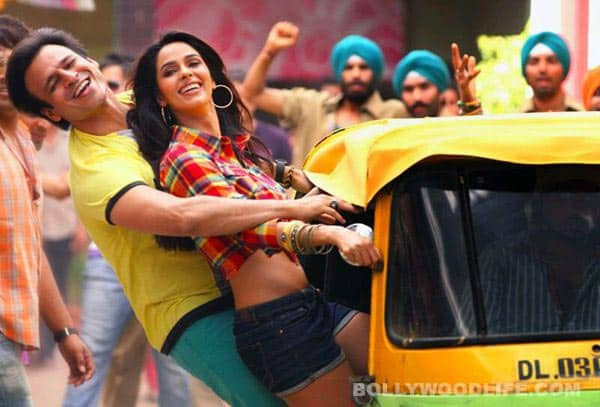 Sanjay Khanduri's unofficial remake of his own debut film sinks without a trace
The Abhay Deol-Neha Dhupia-starrer Ek Chaalis Ki Last Local directed by Sanjay Khanduri has a huge fan following. When it released, it was said that the director had the potential to be a desi Quentin Tarantino. It all changed when the trailer of his next film Kismat Love Paisa Dilli was released a few weeks ago. We could almost predict doom, but we waited to give the makers a chance. Unlike other brainless entertainers, KLPD was not only rejected outright by the critics, but the audience too didn't bother to show up on the first weekend.
This Vivek Oberoi-Mallika Sherawat starrer didn't find any takers. This overnight adventure trip could only make Rs 0.95 crore and Rs 1.25 crore on Saturday and Sunday respectively. News is that KLPD is now being shown out of the theatres to accommodate films releasing next weekend. We feel bad for Vivek and Mallika who had so much riding for them on this film, but they can pass the blame to the director and move on to their next.
ALSO READ: KISMET LOVE PAISA DILLI movie review: A dreary plot with appalling characters!