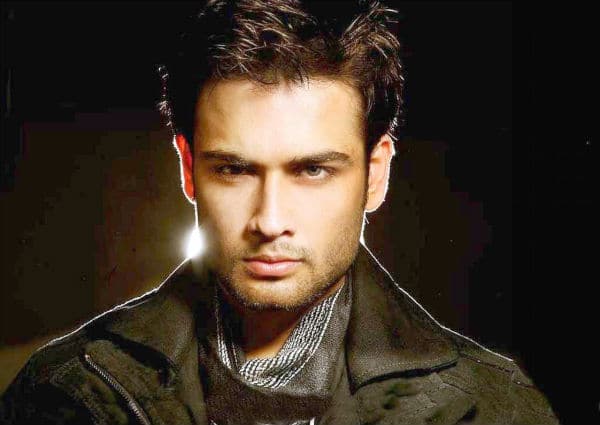 He made his debut on television a few years ago and now he is tagged the superstar of the small screen. And is dogged by controversy on his exit from Madhubala Ek Ishq Ek Junoon…
Vivian D'Sena may have an arrogant manner, but the dude is actually charming, humble and a darling in person. He laughs out loud at being called an 'actor with a wooden face' and 'someone who has a lot of temper tantrums'. He explains his side of the story, the reason behind leaving Madhubala Ek Ishq Ek Junoon, his equation with producer Abhinav Shukla, his interaction with Drashti Dhami and more…
When did you first know about the 20-year time leap in Madhubala Ek Ishq Ek Junoon?
I heard of this just about a week ago.
Is the time leap the only reason you decided to back out of the serial?
When we decided to take a leap in time, it was a mutual decision between the producers and me that we should end Rishab Kundra's character here. It would be unconventional for the larger than life character of RK to age and stand in a corner doing nothing. So that is the reason we decided to end it and I bowed out.
We heard rumours that your temper tantrums were the prime reason that the producers decided to end your character. Any truth in that?
(Laughs out loud) Temper and me? The entire industry knows that Vivian D'Sena never gets angry. 'Coz everyone knows that I never get angry, no matter what situation anyone puts me through. And if I do get angry, I just go extremely quiet. That's the maximum I do. I have never shouted at anyone.
As for my tantrums – I heard from a certain section of the media that I used to take too many holidays and the makers had problems shooting sequences due to my non-availability. Let me clarify: My contract says that Vivian D'Sena has to shoot for 25 days and I think in the last six months I have been shooting for almost 26-27 days minimum. Tantrum is when someone works for 10 days and holidays for 20 days in a month. And in those few days he gives the production house only five hours a day. I work for almost 12 hours a day. And if I have to take holidays, I make up for it by working about 15 hours a day before that. That's about 250 hours.
Didn't the makers try convincing you to continue being a part of the show?
No, but they also had come to the decision that RK's character had to end here. And this was with my consent. They agreed that they should not take RK's character forward and make him play a father to a 25-year-old, when Vivian is just 25 himself.
How come Drashti Dhami is still continuing with the show?
The serial's name is Madhubala, so she has to continue with it, no?
How did your wife Vahbbiz Dorabjee react?
She was shocked because it all happened very suddenly. I explained to her that it's the decision of the makers and every actor must respect their decision.
So you have not signed a movie as yet?
Believe me, I am very empty handed right now. I have nothing in the pipeline. Of course, the day people got to know that my stint in Madhubala is over; I got several calls with offers of movies and new daily soaps. I am not denying that. However, it was just verbal, no confirmation of any of it. Unless there is something to tell, I will not spread rumours about it. That's not the way I function. I do not like seeking attention or taking footage from cheap publicity.
What will you miss most of Madhubala Ek Ishq Ek Junoon?
I will miss my crew, my technicians, spots, the lighting team, cameraman, director, my lovely mother Shamaji and Bittuji.
We heard Bittuji was in tears when he heard that you were leaving…
See, Bittuji is very emotional about me 'coz he is like my brother. I do not have a brother in real life. Actually, my parents decided to never make any mistakes after me. During my wedding, Indresh Malikji was the one who did everything from scratch.
Is there anyone else you cherished in the entire team?
Shamaji , who plays my mother in Madhubala, is a wonderful person. There is only one letter difference in her and my mother's name. Shamaji is like my mother on the set; the equation we share is very unique. Her husband tells me that in spite of working in the industry for 30-35 years his wife has never been so friendly with anyone. She separately gets special food for me.
Given an opportunity, would you do another show with Nautanki Films?
Why not! We don't have any bad blood between us. We are mutually going apart and that is only in a show. We are not exactly going away from each other's life. Abhinav has been my best buddy. He has never been like a producer to me; he has always heard me out and listened to my point of view. Abhinav has been a very fair producer.
Over time has your equation with Drashti Dhami changed, evolved, become better or worse?
We are professionals and that's our equation with each other.
What's next on your agenda?
I am going on a roller coaster ride for the next whole month. First to Goa for some work, then I will be with my family for a long holiday. I will be spending time with my best cousin Monty, who actually helped me get into this field. He was the one who convinced my entire family to let me get into this profession. We don't get to meet that often. I have called my entire family of 12-14 people to Goa.
How have your fans reacted to your decision?
I am feeling bad for them because they've been requesting me to come back. They've been trending on Twitter and my manager has been keeping a tab on it. I've told them that I will be back. I am an entertainer and it's my passion, so there is a motivation to come back soon.