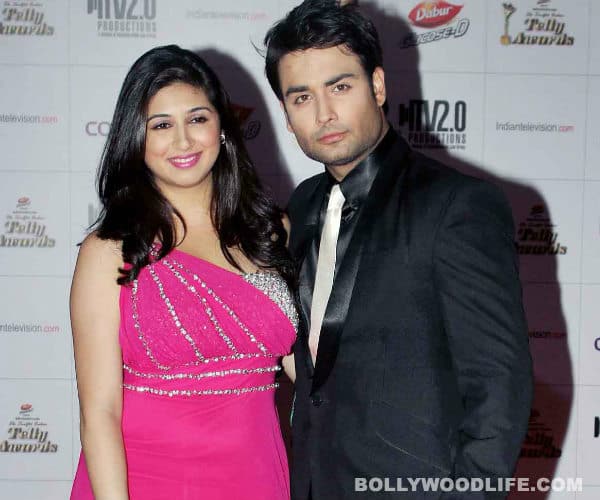 He's hot, charming and a gentleman, and he has girls swooning all over him
Vivian DSena aka RK of Madhubala – Ek Ishq Ek Junoon wants never to kiss onscreen, he loves to cook for his friends and wants to spend all his free time with Vahbbiz Dorabjee, his wife. But he is willing to talk about all this and more…
Do you think you've achieved star status?
I am no one to decide that. I think it's the audience who decides that. I am just an actor and my job is to keep my audience entertained. Therefore, I'm not the right person to answer that.
What about RK's character do you love and hate most?
There's nothing to hate; I love it all. It's a very different character on TV so far. The best part about RK is his unpredictability. What he will do, even he doesn't know. His spontaneity is what I love.
Is it true that you lost about 14 kilos for this role?
I was a big fat ass! I weighed about 98 kg before; now I am about 84 kg. I still have to lose a few more kilos.
What is your fitness regime?
I just follow a healthy diet, which includes six meals a day. I eat small portions and I do not skip rice, ' coz that's my favourite.
Do long working hours take a toll on your relationship with Vahbbiz?
No, not at all. I work for 12 hours and the rest of the time is dedicated to her.
Was it love at first sight for you and Vahbbiz?
We had a shoot in Panchgani; our relationship started when we came back from that. It was very spontaneous.
Is Vahbbiz okay with your intimate scenes with Drashti Dhami?
Forget Vahbbiz, even I am not okay about getting intimate with my co-star. There's a thin line between romance and getting intimate. I know my limit and know where to draw the line. I won't even kiss onscreen and I definitely won't do any consummation scenes either.
Do you think you've grown as an actor?
Yes, I think I have. I learn every day of my life. I have never had any schooling in acting; whatever I've learned is on the sets, while working.
So what keeps you busy besides work?
I love spending time with Vahbbiz. I love shopping – in fact, we both do. Apart from that, I like playing soccer and cooking for my friends. And I can cook everything from Indian to Italian.
Would you call Rishab Kundra a negative hero?
No, I don't think he is a negative hero, but he has shades of grey. Everyone has a bad side and RK is brutish for a reason.
Do you think television soaps are a stepping stone to films?
No, not really. I've never done anything with a motive. I just go with the flow. I just believe that if I am good at my work and people like me, they will take me anywhere.
Were you ever approached for films?
I have been offered a few roles, but they never really worked out. Certain commercial films didn't work out in time and by then I had already signed on to do Madhubala. They demanded long dates, which was not possible 'coz I had already committed myself.
Who is your favourite film star and which is your favourite movie?
I love Salman Khan and all his movies are my favourite films.
What turns you on and off in a woman?
I like simple women who don't wear too much make-up or jewellery. I don't like tomboys either. She should be graceful, but not over the top. Vahbbiz is the perfect blend of a woman and a tomboy.
Is Vahbbiz planning to get back to TV shows?
Yes, she is. She has been getting several offers, but none too good. Right now, she is busy with her theatre work.
Will you work with Vahbbiz in any show?
I have been looking for a producer who would cast Vabhz and me in a show together.
One thing you like and dislike about your wife…
Vahbbiz is a Sagittarius, so she's extremely short tempered, but the best part is that she cools down really fast too. She can't be angry more than 20 minutes.
Madhubala or Pyaar Ki Ek Kahaani?
Both shows are different. Pyaar Ki… is special 'coz I met Vahbbiz there. That show established me and made who I am today. Madhubala is like payback.
Drashti Dhami or Sukirti Kandpal: the better co-star?
Both of them are good actors and professional. They work very differently from each other.