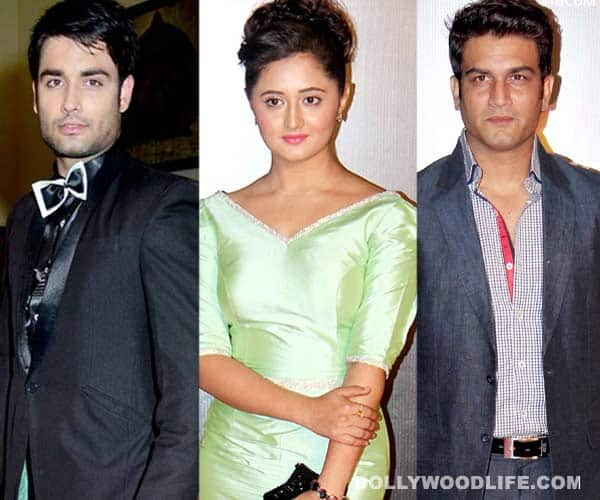 Telly actors speak about their favourite politician and the reason why they think the candidate is the ideal person to take charge as India's next PM
The Lok Sabha Elections 2014 have already completed phase one with the second phase is taking place today. Television actors like Vivian DSena, Rashmi Desai, Sharad Kelkar, who share a strong opinion about who runs their country talk about their favourite candidate and the reason why they will be voting for them this election season. Read on…
Shashank Vyas: Everybody is talking about Narendra Modi. He has become very popular among the masses as he brought a lot of changes to the state he governs and the youth looks up to him. I am not here to promote any particular party and neither am I favouring any one leader, but I have seen what he did for Gujarat. Actions speak louder than words. If we give him a chance, we can expect change nationwide also. I think he is the perfect candidate for the position of PM.
Arif Zakaria: My favorite politician this season has to be Narendra Modi for the unprecedented hype, hoopla and illusion he has created. His ad campaigns and radio spots give the impression that the day after he's sworn in prices will fall, inflation arrested and we would transcend heaven. Such is the hoopla created. Personally I would prefer a moderate thinker like Nitish Kumar or even Shivraj Chauhan (current CM of MP) as PM. They are not hardliners, seems less fascist, and do possess selflessness which is important.
Adhvik Mahajan: I will support Narendra Modi. He is just an awesome politician. He makes firm decisions. The development in Gujarat speaks everything about him and his work. He would be the perfect PM. I think he would certainly be able to reduce entertainment tax. Films are the most common form of entertainment the common man indulges in. Good films should be made tax free so more and more people go and watch it.
Sharad Kelkar: My favourite politician is Raj Thackeray. His personality is amazing and his speech is lethal. His attitude along with all he has makes a lethal combination. Narendra Modi would be the perfect PM and India will see a light and array of changes with his focused ideals and no nonsense attitude. What India needs is a corruption free leader.
Vivian Dsena: Narendra Modi is my favourite politician. He has developed Gujarat quite well. He has the charisma of a leader. He would be the next PM. He would revolutionise the country for sure. TV industry should be taken more seriously and it's a fact that it provides employment to thousands of people. The presence of the television industry should be recognised as much as the film industry.
Rashami Desai: Narendra Modi fits the bill to be PM. He has done wonders with Gujarat. I have been visiting Ahmedabad often and I find it is now a developed city. He seems to be the ideal candidate to take charge as PM. India's issues like roads, pollution and cost of living need to be addressed. As long as the interests of the common man are taken care of everyone will be happy. Entertainment tax should be reduced as films in theatres are a larger than life experience and people like to go out and watch films on weekends.