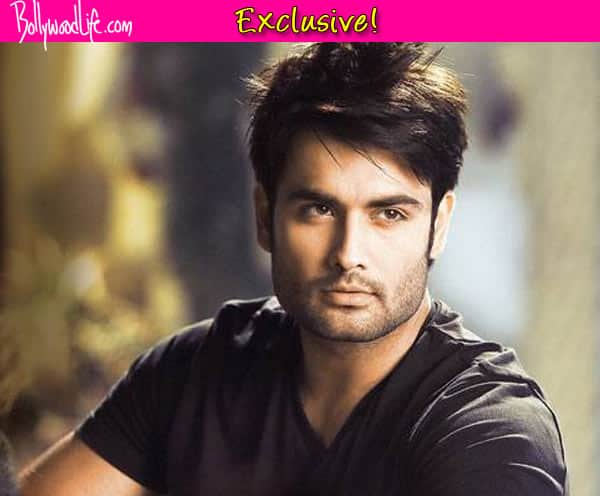 Small screen, BIG attitude is what comes to our collective minds when we think of this statement made by the Madhubala – Ek Ishq Ek Junoon star
Success certainly has gotten to telly star Vivian DSena's head. Why do we say so? Well, Vivian who's one of the leading actors on tube recently took jibes at Bollywood heroes. Read on to know what snide remarks onscreen RK made at a recent party…The massive adulation and love that this good looking dude from Ujjain has got for his portrayal of RK in Colors' Madhubala has got a bloated ego too.
With buzz suggesting that curtains will soon be down on Madhubala, we heard that Vivian encouraged by the success of his fellow mates from small screen (Sushant Singh Rajput and Siddharth Shukla) wants to cross over to Bollywood. Apparently the dude was overheard at a party saying,"I now want to leave TV and shift to films." We weren't surprised considering likes of Jay Bhanushali, Barun Sobti too ditched their successful TV careers and re now working at making an impact on 70mm.
However, what took us aback was DSena's ststament that followed, he said, "We TV actors are replacing movie stars and poor movie actors don't even get chance to do TV." Guess the chap is clueless about Bolly stars successful innings on small screen as hosts. Also with likes of Anil Kapoor and Big B venturing into the chota parda as actors, they're upping the bar for melodramatic shows.
A source however explained Vivian's stance and said," You can't blame him for thinking no end about himself. Recently when the makers and channel tried to replace him with a newbie, Gunjan Utreja the show suffered a massive dip and huge negative online barrage of criticism forced the producers (Saurabh Tiwari and Abhinav Shukla) and channel had to bring back Vivian."
"What Vivian said is not wrong entirely, for today successful TV actors make more money than your normal film actors. There is mad rush among B -Town guys to take part in big ticket reality shows like Bigg Boss, Jhalak Dikhhla Jaa and Khatoron Ke Khiladi. Now we have real Bollywood icons also doing TV fiction like Amitabh Bachchan (Yudh) and Anil Kapoor( 24)." quipped another source.
We spoke to Vivian about his statement and he denied saying the above stuff about films actors and TV. When asked point blank if he would want to peruse TV or films post Madhubala . He gave a cryptic response,"Not decided".
We hope whenever Vivian decides on his move he will share the details with us, as far as his Bollywood debut is concerned we hope like his colleagues his dream launch is not much delayed, a second lead or then a small budget film that goes unnoticed, hai na BollywoodLifers?