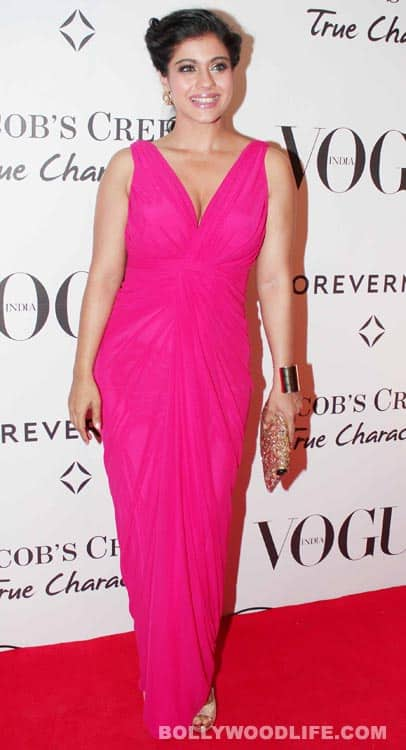 skip advertisement
The magazine's anniversary party was good fun. And while the ladies were seen making the most of this soiree, the men weren't far behind either
We have to start with Kajol as she continues to surprise us with her gorgeous fashion statements. We appreciate Mrs Devgn's moxie to experiment with different styles, and that too with such infectious elegance. The pink Ramona Narang dress works wonders for her personality. The golden cuff lends a very Greek look to her style and obviously we can't get our eyes off that pretty shiny clutch. While Kajol was busy basking in the attention, newcomer Alia Bhatt played it safe with a bling Dior dress. Since she's young and hip, we expected her to get a li'l whacky.
The person who was really in a mood to take a risk was Shibani Dandekar. Those front bangs, sequined jacket teamed with black pants and dark lipstick made her look like a stylish Goth chick. Even Sonal Chauhan impressed us with her futuristic statement- a backless dress with pointed shoulders, cool no? Kalki kept it simple and chic, and not to forget very French, in a pleated outfit and Dia sizzled in a gorgeous LBD.
There were also celebs who failed to up the ante. Prateik and Sidhartha Mallya's ensembles made us cringe! Mallya's hideous loafers and Prateik's punk look gets a vehement boohoo from us. And shockingly even Jacqueline Fernandez was seen joining the style disaster clique. The velvety ensemble makes us shudder in embarrassment. Now that's what we call an absolute style fest, with the right doses of fashion and spice, we definitely like!