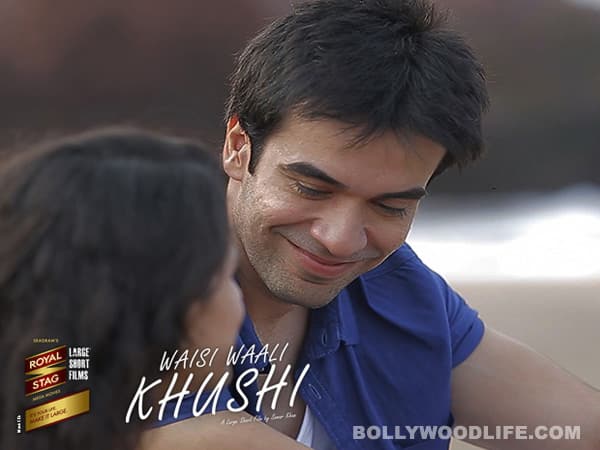 The director steps in front of the camera for the first time
The I Hate Luv Storys director, Punit Malhotra, will be seen acting in a short film which is a part of the 'large shot films' concept helmed by Royal Stag Mega Movies. Punit will step in front of the camera and play a middle class professional who is bored with his daily routine and disillusioned with life. He sets off on a journey of self-discovery in search of true happiness – Waisi Wali Khushi. Must say, Punit looks quite convincing in the part, but we are not sure if he can handle a lead role in a feature film! In any case, we wouldn't be surprised if he gets a few acting offers after this short film.
Waisi Wali Khushi also stars female actor Masha Pour, who has previously done a tiny role in Patiala House. Samar Khan, who made the Rahul Bose starrer Shaurya in 2008, has directed this short film. Watch the promo.