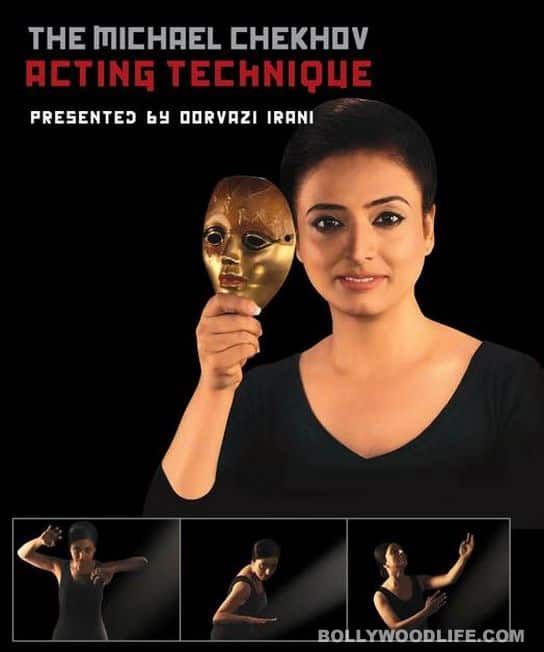 Grab a copy of the Michael Chekhov's Acting Techniques DVD, authored by Oorvazi Irani, and also attend a workshop
If acting is your passion and you want to be close to the method that stars like Johnny Depp, Anthony Hopkins, Jack Nicholson, Ingrid Bergman and Clint Eastwood follow to get their act right, then get yourself a copy of artist-educationist Oorvazi Irani's DVD on Michael Chekhov's acting techniques. According to Irani, Chekhov, nephew of playwright Anton Chekhov, taught a revolutionary method – one that frees the actor from his limited personality, so that he or she does not have to rely on past experiences to act. At the core of this technique is the body-mind connection. The actor is encouraged to use his body and his imagination as tools to emote and transform himself easily into various characters. Apart from throwing light on the basic tools and fundamental concepts of the unique method, The Michael Chekhov's Acting Techniques DVD by Oorvazi Irani answers the following questions: Can an actor emotionally participate and remain detached? Can he immerse himself emotionally into playing several different characters and yet not lose his identity? Can this process be fun instead of being painful? So, don't forget to grab your copy and also attend the exclusive introductory workshop at the DVD release in Mumbai on August 14. It's your first step to making it big in showbiz!
Workshop venue:
Granth Book Store
30/A, H.M. House, Juhu Tara Road, Santacruz (West), Mumbai – 400049.
Contact:
Oorvazi Irani
Email: oorvaziirani@gmail.com
Handphone: 098210 82944