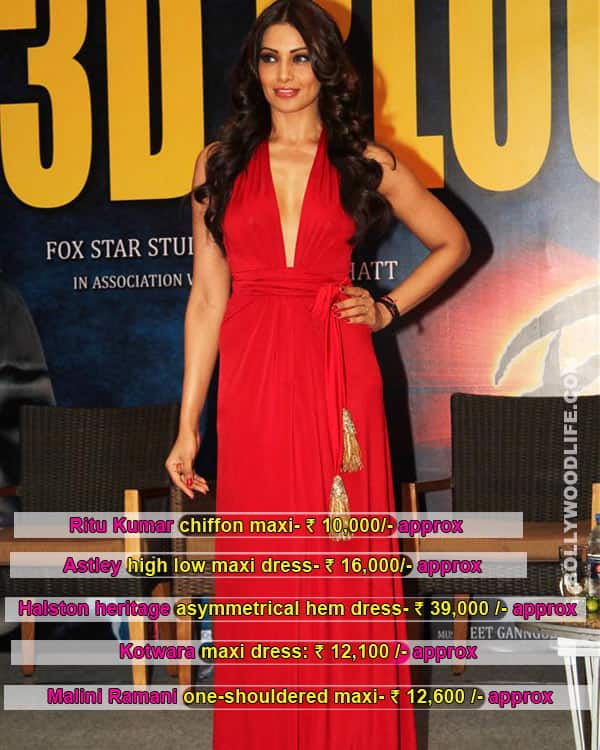 Long dresses are the in thing these days. Not just that – they are also a perfect blend of comfort and style
If you want the summery look, you can settle for a floral, flowy maxi and, if raising toasts in a cocktail party is a part of your agenda, instantly pick up a long frock like Bipasha Basu's. The cleavage-revealing neckline does not look vulgar at all, partly 'coz Basu is carrying herself with a lot of grace and partly 'coz it's a well-designed creation. The blood red colour complements the actor's dusky complexion.
It's a myth that this length only suits women who are tall. But it's the style of the dress that matters, at the end of the day. A maxi with an empire waistline can work wonders on a petite frame.
So if it's that time of the week when you feel like letting your hair down and tooting your own fashion horn unabashedly, we guess a maxi dress is the perfect pick for the occasion…