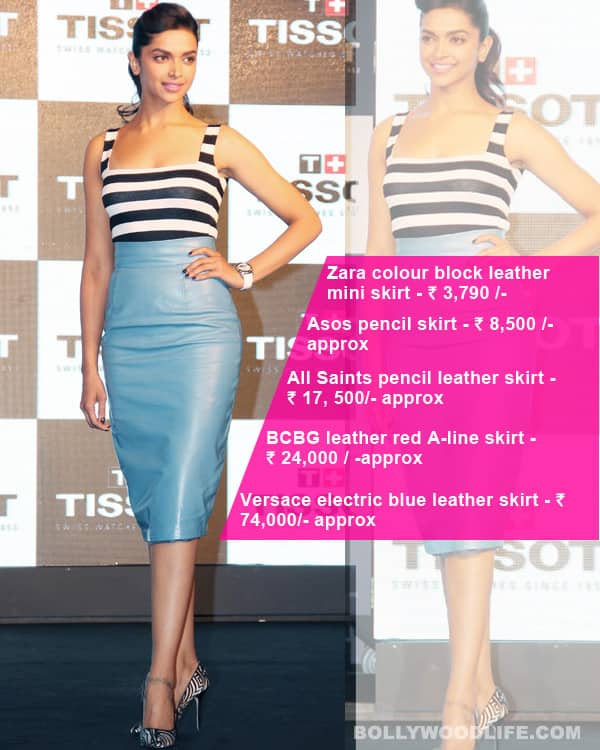 The babe was spotted at a launch event recently in a smart high-waisted blue leather skirt. That striped top adds that much needed casual edge to the whole punk look
Click-clacking along in her pointy pumps, Deepika Padukone was seen sporting a Pankaj and Nidhi leather skirt at a recent do. The babe kept a fine balance between looking casual and going overboard with that punk attitude. The black nail-polish looks super funky and the front-puff hairdo looks spot on with that overall style.
Leather lends a 'mean queen – who cares a hoot' kind of a look to any personality, but if you know how to add that one statement that extracts wickedness from the hide design – just the way Deepika does with that plain and simple top, all tucked in so neat and tidy – then maybe this is the style for all you sophisticated ladies who don't mind adding a hint of fun to your ensemble.
So here are some options you must try if you don't loathe leather…it's up to you how to make the most of this style…!