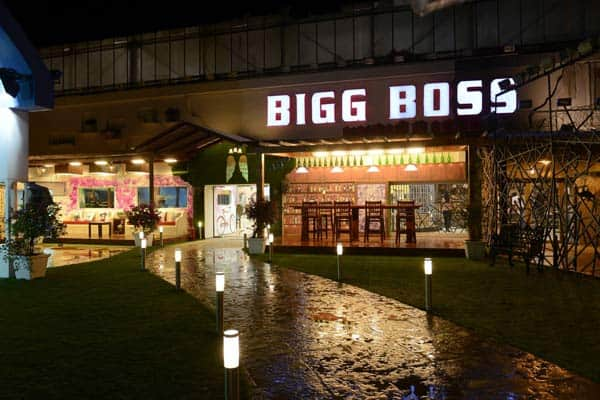 Wanna know the secret formula that you can use to get into the Bigg Boss house? That key which will unlock the huge doors of the mad cap house and get you straight into the most controversial yet entertaining reality show on TV these days. If you want to be the next Bigg Boss contestant, here's how….
It's not just celebrities who make grand entries into Salman Khan's Bigg Boss house. Oops! To clarify: the tag of 'celebrity' on someone does not make them eligible to compete on Bigg Boss. They have to have that extra something, don't they? Since its the seventh season of the TV reality show, we give you seven qualities that any contestant needs to be part of the controversial reality show….
1. Sex Appeal – From a sexy figure to revealing clothes to sultry looks, if you have it all, no one can stop you from entering the glass walled ghar. After all, people like Rakhi Sawant, Sunny Leone, Payal Rohatgi, Sherlyn Chopra and Gauhar Khan were not A or even B list celebrities, were they? But what got them a ticket to the house was sex appeal.
2. Controversy's favourite child – You must be steeped in controversy in order to be in the show. Though lots of contestants create controversies inside the madcap house, there are some who have a background that was discussed in the gossip press before they became part of the game. How else do you think people like Rahul Mahajan, Monica Bedi, Aseem Trivedi, Abbas Kazmi and Anita Advani entered the house?
3. Volume un-control – A complete disregard for viewers' eardrums is a good quality for a participant. Being loud and willing to be noisy are good character traits in the house. Sunny Deol should feel small when he hears that volume and verve. That's how Dolly Bindra, Raja Chudhary, Pooja Missra and Kamaal Raashid Khan became contestants, no?
4. Whiny and over-emotional – The talent to be able to cry at the drop of the emotional hat is a valuable one on this show. Buckets of tears help win points, because rona dhona plays a vital role in Bigg Boss. Remember how Delnaaz Irani, Aashka Goradia and Rupali Ganguly went a very long way into the game with their teary tamashaa?
5. Wacky – Odd is always mod when it comes to Bigg Boss. Wacky peeps are liked by spectators. The madder the better is the mantra, because to be hatke in a house full of characters is to stand out and be noticed. Be it Imam Siddiqui, Rohit Verma or Bobby Darling – they were indeed favourites because they didn't conform. It's hip, its wow
6. Single or ever-ready to mingle – If you want to enter the Bigg Boss house, you must break up with your significant other. After all, committed relationships do not make good fodder for the show. You don't believe us? Rahul Mahajan and Payal Rohatgi came in as singles and added zing with their naughty swimming in…err…tandem. Veena Malik and Ashmit Patel almost enacted a semi-porn movie with their massages. Get the message?
7. A failing showbiz career – There are some in B-town who came, saw and conquered. But then there have been others who came, saw and fled. Bigg Boss is the ultimate destination to give that boost to a fast-falling career in showbiz. And these people have the best chances of winning the show. Rahul Roy and Vindu Dara Singh are perfect examples.
So there you are! Try and adopt any or all of these seven qualities and voila! you could find yourself taking part in the next season of Bigg Boss. Okay, now say thank you….