Want to go wild like Katrina Kaif?
Deboshree Ghosh
Last Updated: 5.52 PM IST 12.21.2012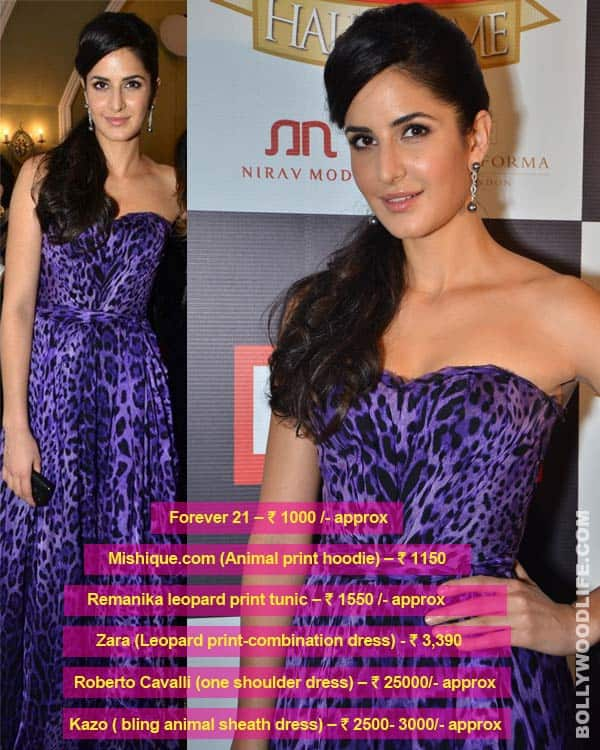 Sign up for the BL newsletter!
The actor was recently spotted wearing an eye-catching purple full-length gown at the Hello! Hall Of Fame Awards, and she looked super gorgeous in it
Katrina Kaif made an appearance at an awards function recently wearing a bold animal print gown. And honestly, if she had announced this earlier, we would have had our doubts if the actor's soft, babe-in-the woods looks would go with a striking leopard print outfit. We would have surely advised her against it, thinking that it would get too overwhelming. But Kat proved us wrong by carrying off the bandeau dress with an amazing air of confidence. She didn't let the animal print overshadow her personality. Wild prints are always fun to wear – be it in the form of a bag or shoes; they just add that extra zing to your whole style.
So if you want to get wild and whacky like Kat without making a boo-boo, here are options you must try…
First Published: 5.40 PM IST 12.21.2012