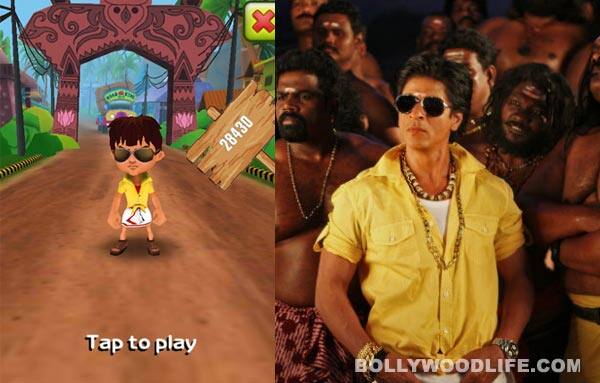 The superstar promises to meet the winners of the newly launched Chennai Express game
As much as they would want to meet them in person, fans mostly get to see their favourite superstars when they come out to promote their films. During these times, there are events, launches and promotions galore and a chance, of course for the lucky ones only, to get a chance to meet their favourite star.
So, if you're a diehard Shahrukh Khan fan, you may just get to rub shoulders with the actor. The catch? All you got to do is, be an excellent gamer! Recently, SRK released a video game for mobile phones to promote his upcoming film Chennai Express. And Shahrukh, who is an ardent gamer himself, said he would really love to hang out with the folks who score the highest on the mobile game! So, feeling lucky that you might finally get to meet your superstar? Then get your phones out and download the application, and score as much as you can. The contest will begin soon. Who knows, it may just be your lucky day!