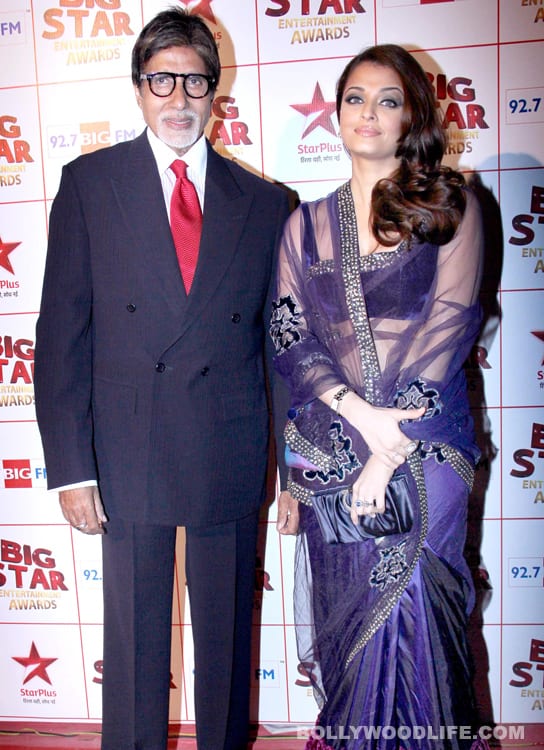 Amitabh Bachchan is happy with the ideas he has received for his new granddaughter's moniker, but is asking for more. Key in your suggestions for Beti B's official name, people! And who knows, yours may be the one the family chooses…
Amitabh Bachchan has been regularly blogging and tweeting about his granddaughter ever since she was born on November 16 to Aishwarya Rai Bachchan. But nowhere was the possible name of the baby mentioned, not even a cute nickname that usually comes to one's mind in the first few days of a child's birth. Abhishek Bachchan had finalised 'Beti B' – suggested by actor Shahana Goswami on Twitter – until his newborn was formally named. But yesterday, Amitabh and Abhishek announced to the media that there won't be any christening ceremony of Beti B as of now. And ever since Abhishek asked fans for suggestions for baby girl names, he has got a great response. Granddad Amitabh, too, is happy with the suggestions but has not zeroed in on a name yet. He wrote in his blog, "Hi All, still haven't decided on a name. Some REALLY great suggestions from you all. Beti B is loving her pink filled home. Love to all – AB". Now it's time that you gave your inputs, too. Who knows? Big B or Abhi-Ash might just like the name suggested by you and the little baby will be called that. Just imagine! But remember that the name should begin with the letter 'A', as parents Abhishek and Aishwarya want it like that.
ALSO READ:
Aishwarya-Abhishek's new daughter: What will they name her?