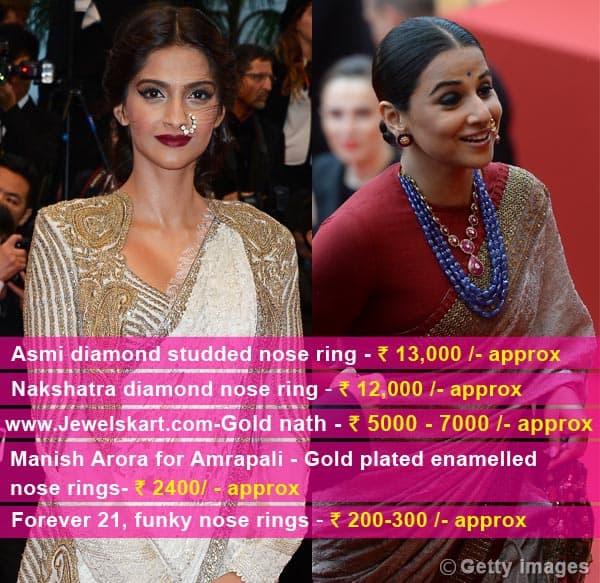 The two divas truly made us revisit the traditional nose ring style after their appearances at the 66th Cannes International Film Festival
While Vidya Balan's oversized gold nath was very Maharashtrian in its feel and nature, Sonam Kapoor's diamond studded nose ring was a perfect mix of classy and ethnic. You can easily pick these nose-decorating delights from the streets – be it in the vibrant flea markets of Goa or colourful small shops in Rajasthan. And if you want to loosen your purse strings, settle for a bespoke designer label, and give your own wacky touch to it.
While the Kapoor chick opted for a nose ring from her mom Sunita K's collection, VB chose a Pankaj Surana nathni.  
Oversized nose rings were already a hit at traditional Indian weddings and it looks like they are a success on the red carpet as well. So here are options you must try if you want to recreate the Cannes magic and get noticed in that gathering you go to next month…