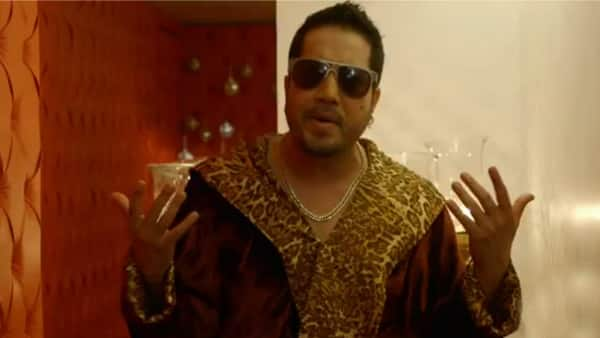 After undergoing the ordeal for over two minutes, wethinks the makers should have at least warned us before unveiling their movie's latest composition
Caution: Just as every pack of cigarettes is stamped with a statutory warning, we need to issue an alert too: plug into this brand new song – Tell me how much – from Warning 3D at your own risk.
In the name of creativity what we see in the visuals of Tell me how much – the reckless composition apart – is hazardous for your mind and soul. And that's not enough warning – you see singer Mika doing a breakdance wearing a leopard print outfit designed like that of a professional wrestler. We don't know why, but the focus is more on the singer who does his best to woo firang chicks rather than on actors Manjari Fadnis, Santosh Barmola and Jitin Gulati among others. Frankly, wethinks it's best that Mika is heard and not seen.
Directed by Gurmmeet Singh and produced by Anubhav Sinha and Sunil Lulla, Warning 3D tells the story of seven friends who reunite after five years, meeting on the beautiful island of Fiji. What starts off as a celebration of long-lasting friendship turns into a nightmare of utter horror and terror when boundaries are forgotten and warnings are ignored. How the friends survive is the question…