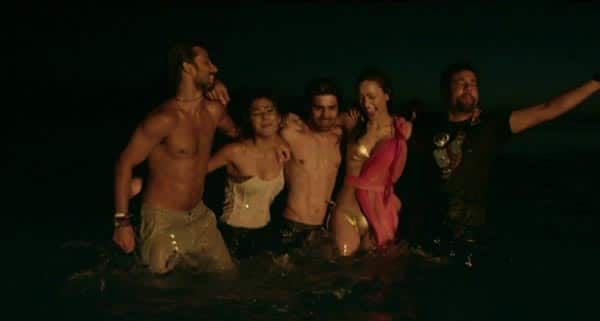 If you are a Hollywood movie buff then this film directed by Gurmmeet Singh will surely remind of you of Open Water 2: Adrift and a bit of Jaws
We are disappointed again 'coz here's one more Hindi film which has an uncanny resemblance to a Hollywood thriller. Bollywood has been exploring the thriller genre for a while now but the only problem is that our filmmakers end up making a desi version of angrezi films. The first trailer of Warning shows a group of friends getting stranded in the middle ocean and unable to get back on their yacht. The story till here is similar to Open Water 2: Adrift. And just when the trailer ends, you see a big shark ready to pounce which will remind you of Jaws. Well, the makers of Warning have stuck to the same old Hollywood formula of making an underwater thriller movie.
Produced by Anubhav Sinha and Sunil Lulla, this thriller has Santosh Barmola, Suzana Rodrigues and Manjari Fadnis in lead roles. While the trailer didn't excite us, you take a look at it and tell us if you agree with us!