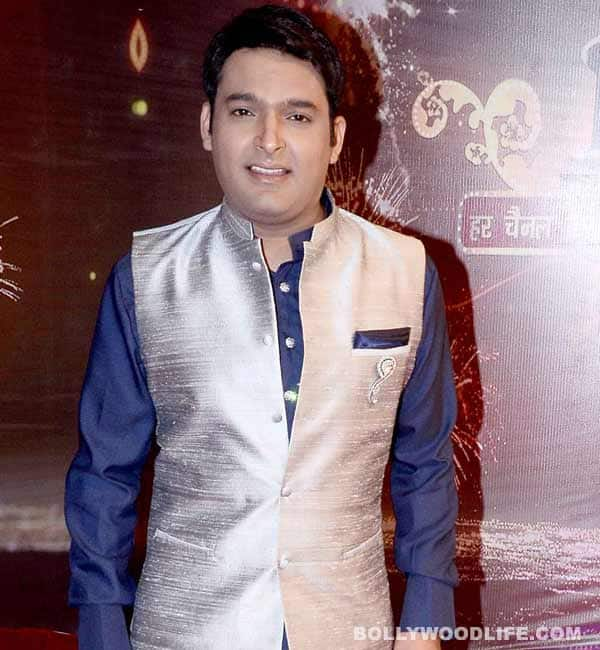 We all know Kapil and YRF have parted ways and that the former won't be making his acting debut with Bank Chor. But was this spilt coz of the stand-up comedian's popular TV show Comedy Nights with Kapil? Read on to know
Kapil Sharma had signed three-film contract with Yash Raj Films and was all set to make his big Bollywood debut Y Films Bank Chor. However, yesterday news about Sharma's association with YRF going kaput grabbed headlines and shocked many. Though the official statement issued by YRF claimed it was a mutual decision, Kapil may have been ousted from the film coz he was postponing project. A source told a leading tabloid, "The film was slated to go on the floors in April, but Kapil kept delaying it as he wanted to build a bank of episodes of his show and get in shape for the film."
If this grapevine is true then the show that has made Kapil Sharma a household name indeed cost him his debut film. Sad na? However, hush hush whispers in B-town also suggest that many B-town beauties were approached to play the female lead however no one agreed to do the film and hence Kapil was shown door. Rumours are rife that Nargis Fakhri was one of the heroines who said no to the film citing date issues.
Another reason why things didn't work out between Kapil and YRF is coz the latter's behaviour had changed suddenly. Well, that's what the media reports claim. "He was quite excited about the project and had even suggested a few changes in the script. This could also be one of the reasons why the film deal hasn't worked out. Moreover, the controversies surrounding Nargis and KRK brought in negative publicity for the film," said another source to the tabloid.
Well, until the real reason is known, wethinks this speculation game will continue.