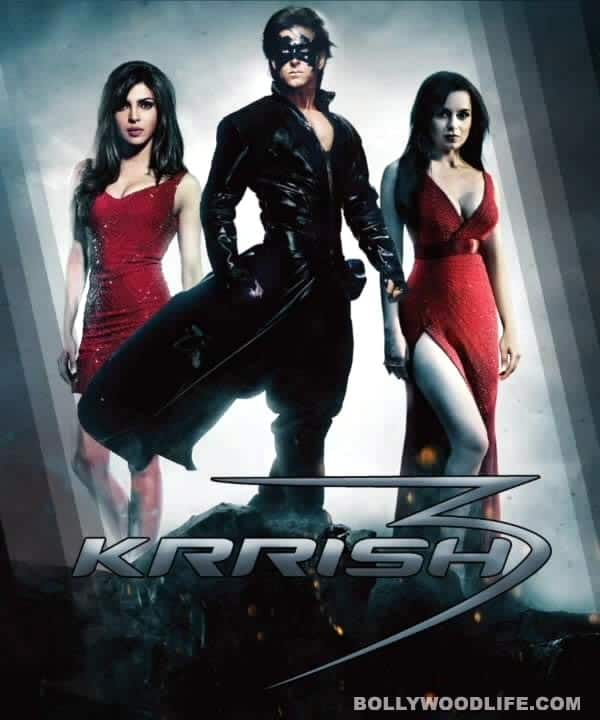 It's raining double roles in Bollywood, from Aamir Khan in P.K. to Anushka Sharma in Bombay Velvet looks like we are gonna have a double doze of our film stars on the silver screen in the coming days…
Priyanka Chopra will now be seen in a double role in Krrish 3. While it is being kept hush-hush, an insider reveals that the actor now will have some extra screen space in her upcoming superhero flick. However, this will not be like a traditional double role. The Dostana babe will be seen in a good and a bad avatar.
According to a source, "Priyanka is playing the character of Priya Mehra (married to Krishna Mehra or Krrish aka Hrithik Roshan). When she was offered the role as Krrish's wife, PC hardly had any scope to emote. When she learnt that Kangna Ranaut had a meatier role with more layers, she asked for meat to be added to her part. And thus her new character was written by director Rakesh Roshan. Priyanka will be seen in two roles — a good one as Krrish's wife and one which evolves into another person which is pure evil. All this will be revealed in the climax. PC's good and bad characters are expected to be one of the highlights of the film."
Now that PeeCee has managed to get as much footage as her Fashion co-star, let's wait and watch if she manages to outdo Rajjo with her acting prowess.
Text and photo: DNA