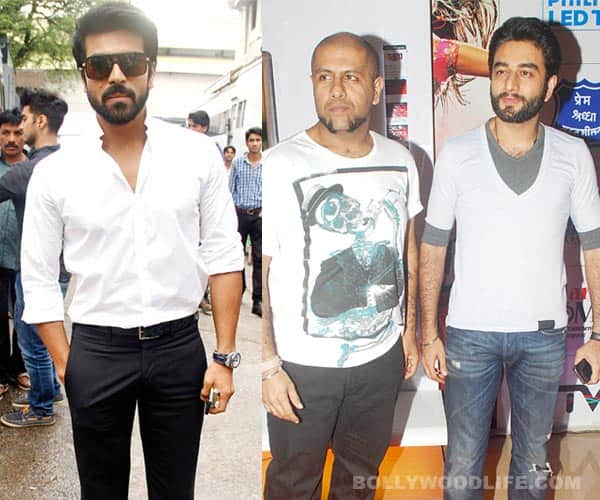 At a recent event, the Zanjeer actor left Priyanka Chopra and others embarrassed on the sets
Ram Charan Teja, along with his Zanjeer co-star attended the grand finale of a music contest recently and he goofed up really bad! Being from the South, this B-town newbie is unknown to the film industry and its rivalries here. The lad said something which he shouldn't have on the sets of Indian Idol Junior.
So, while Ram was enjoying the show, he looked at the judges, Vishal and Shekhar to compliment them about their recent work. He told them that he loved their music in Chennai Express. How sweet! But the lad didn't stop there. He added, "Especially the Lungi Dance." Err! Big error, boy! Priyanka was so embarrassed by these unexpected words that she didn't know where to look. The Exotic babe, handled the situation efficiently and excused herself and Ram out of the sets immediately.
To those who are unaware, Lungi song is not Vishal and Shekhar's composition but Yo Yo Honey Singh's. Also, there was quite a controversy over the song being involved in the film as the music directing duo weren't aware about Honey Singh's involvement with Chennai Express. Also, the duo isn't particularly fond of Honey Singh and they have expressed their feelings on Twitter openly…
So, after Ram's statement, they were certainly taken aback. Once, Ram and Priyanka were back on the sets, Ram looked apologetic but none said anything and the show went on. Well, Ram, choose your words carefully next time else you could be the next victim on Twitter!