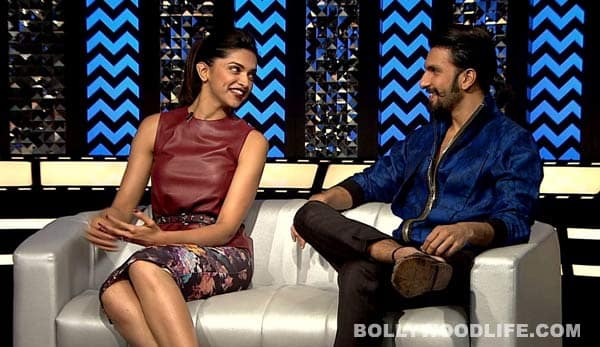 The Ram-Leela lead pair turned up on senior film journalist Anupama Chopra's popular show The Front Row together and spilled some really naughty beans
We all know how loud mouth can Ranveer Singh be, right? You know how openly he declared that he was suffering from loveria when he was hospitalised recently and his alleged girlfriend Deepika Padukone had paid a vist to the hospital. So when Anupama Chopra asked the dude about that quite open question, the Singh lad came up with a medically appropriate answer. "I was on lot of medication that day. I would advise any responsible professional to not give public interviews when you are on those many drugs that will make you rather loopy. So let's leave that particular one. I, in the future, will be more responsible and not give interviews on drugs," said Ranveer.
On the show the he kept insisting that he is not seeing Deepika Padukone." I think it's amazing that there is so much speculation about this alleged romance between the two of us. It's great as long as the film, it works for the film. I think it's also because from the time we have started working, yes, we did hang out. We do hang out. We do go out and so much is always said about two people just hanging out. But it's fine. I appreciate that people see this chemistry between the two of us and eventually I think what is the most important, is that it translates onscreen and we have that going for us. I think that's the most important thing," explained Deepika about her stand on the alleged romance between her and Ranveer.