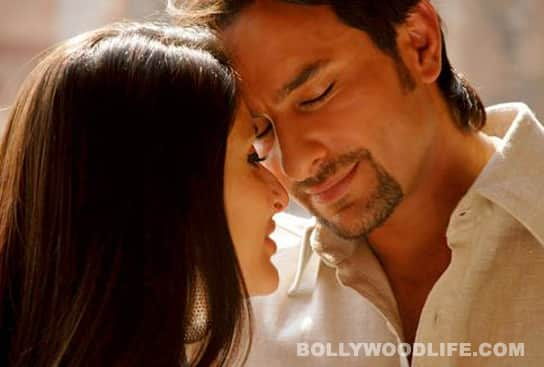 Saif is in trouble for allegedly assaulting a South African businessman who says the actor behaved in an uncivilised way
Bollywood actor Saif Ali Khan was in trouble Wednesday after a South African businessman accused him of abusing and hitting him and his father-in-law at a five-star hotel in Mumbai. Police who failed to trace Saif at his Bandra house Wednesday afternoon later found him at his actor-girlfriend Kareena Kapoor's residence and escorted him to a police station, a police officer said.
Police said a case of assault had been registered against the Bollywood actor. The victim, Iqbal Sharma, who is of Indian origin, told a news TV channel television that Saif called him an "idiot" for complaining about the actor's loud conduct at a restaurant in the Taj Mahal hotel. Sharma said he and his family had requested the restaurant manager to ask Saif and his friends, which included Kareena, Amrita Arora and Malaika Arora Khan, to keep their voices down. Sharma said his family and he decided to move to another part of the restaurant downstairs. "As we were going down the stairs, Saif was coming up, probably from the toilet. As he passed me, he called me an idiot and asked 'do you know who I am?'" Sharma said the actor first pushed him and then assaulted his father-in-law who fell on the stairs and bruised his jaw. "It was an uncivilised way to behave in a public space," Sharma said, adding that he intended to pursue the matter legally.
A police officer confirmed that Sharma and his guests had objected to the noise created by Saif and his friends. The incident occurred shortly after midnight Tuesday. Assistant Commissioner of Police Iqbal Shaikh declined to say if the actor would be arrested.
Saif has been involved in public spats earlier too, including some photojournalists in Patiala in September 2008. But we wonder if this time, the whole thing has been staged just to create publicity for Saif's soon-to-release film Agent Vinod?