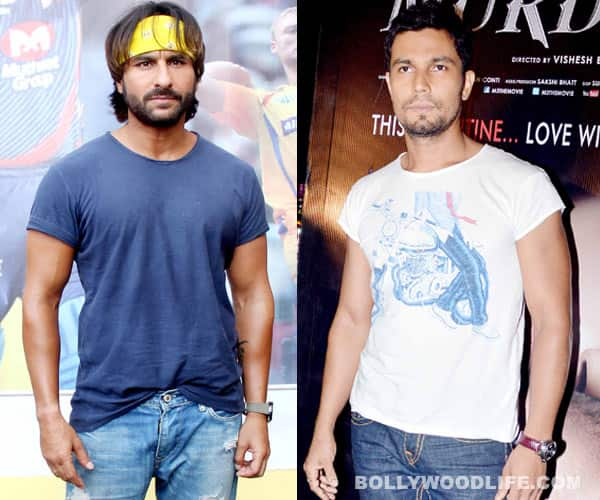 The actor was chosen to play the notorious Charles Sobhraj but looks like director Prawaal Raman couldn't envision Khan as the ultimate baddie
Saif Ali Khan was supposed to portray the adventurous life of the criminal Charles Sobhraj initially but later the role ended up falling in Randeep Hooda's plate.
Honestly we aren't even a wee bit disappointed as both are good actors. We are sure Saif would have had done absolute justice to the character with his sinister charm, but Randeep is no less either – he can be wicked and naughty as hell. But why did Khan lose out on this film? It seems earlier the film was supposed to produced by Kumar Mangat who insisted Saif play the part. But Prawaal- the director of the film was hell-bent on having Hooda as the protagonist. So Mangat backed out and viola! We had a new producer Pooja Bhatt who agreed to finance the film without raising any objections. We wait to see how bad Hooda gets in Bad…sounds like an interesting watch!