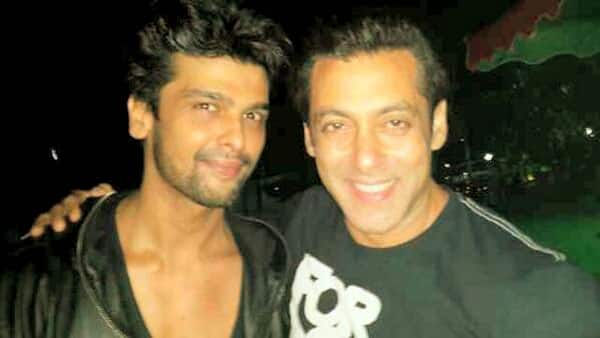 Looks like all the tamashaa between the TV actor and the Bollywood superstar on Bigg Boss 7 was a hoax or has the latter forgiven the former completely?
Bigg Boss 7 has surely seen a lot of fights, but one fight which we absolutely cannot forget was between Kushal Tandon and show host Salman Khan. While on one hand, Kushal accused Salman of being biased, the Dabangg star shared similar sentiments and took cracks at the TV actor on multiple occasions – it had almost become like a war between the two.
But when we saw Kushal having a good time with Salman on his birthday bash recently, it made us wonder, if all those verbal spats between the TV actor and Bollywood superstar were real. After all, don't we know that Salman doesn't forgive his enemies so soon? All we have to do is mention names like Shahrukh Khan, Vivek Oberoi, Ranbir Kapoor…so on and so forth.
So has Salman actually forgiven Kushal, or was all the gussa and garma-garmi between them on Bigg Boss 7 fake?