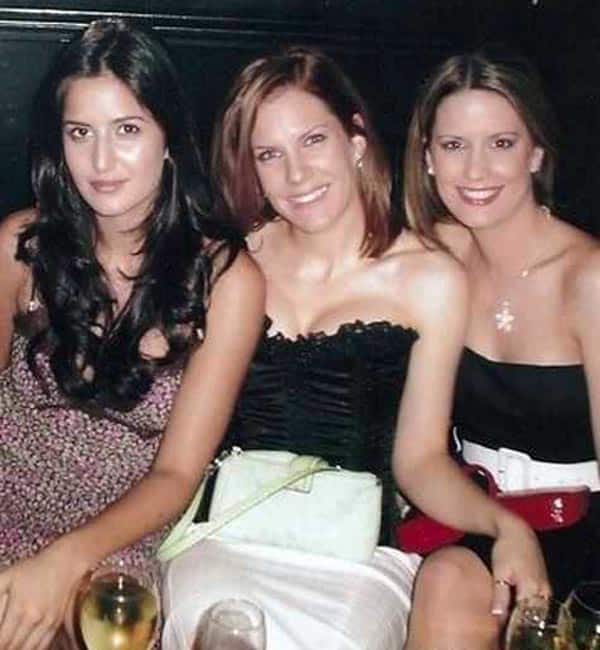 We hear that Kat had invited only her 'close-friends' Ranbir Kapoor, Arjun Kapoor and Salman Khan's sister Alvira
Katrina Kaif has been in London, busy doing all arrangements for her sister Natacha's wedding which was held on Sunday morning. Natacha is seen at the extreme right in this picture. We hear that limited invitees had been sent out to a select few B-town stars and starlets. Ranbir Kapoor, Ayan Mulkherji, Arjun Kapoor, Ali Abbas Zafar, Aditya Chopra and Salman Khan's sister Alvira Khan-Agnihotri were likely to attend the reception in the British capital.
There were rumours that Kat was busy shopping for Ranbir Kapoor in Sri Lanka, but the fact remained that the leggy lass was too tied up with her assignments that she doesn't even have time to go on a shopping spree and indulge even for her sister's special day. In fact, Kat flew to London on Saturday, just a day before Natacha's wedding.
But what has surprised us is that why was Salman Khan not spotted at the wedding? Does this hint at Kat's changing equation with Salman? We can only guess!