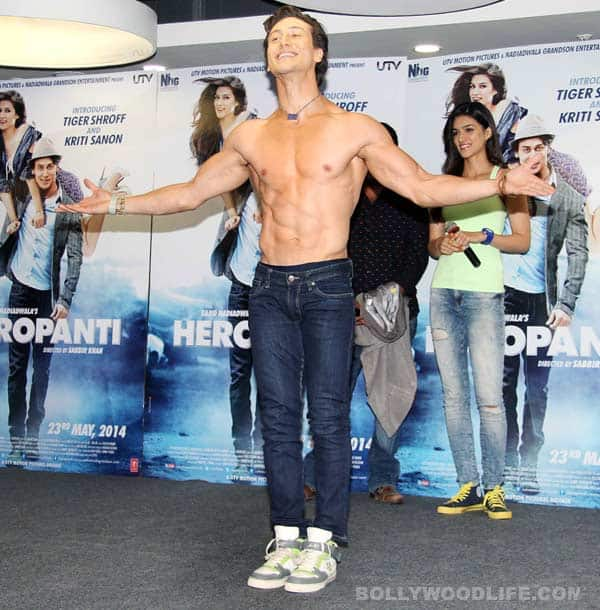 The good looking lad of jaggu dada aka Jackie Shroff revealed what kept him occupied all these years and why he thinks that he is a good prospect to play the desi version of Spider-man!
Young, good-looking and enviably super-fit Tiger Shroff is a complete package. The young lad of Jackie Shroff is all set to wood audiences with his debut movie Heropanti. But the 24-year old maintains that career in acting was not a planned move. "My becoming an actor wasn't planned. My interest always was in sports such as football, martial arts, gymnastics and dance. I was not a demanding child and was happy to be given a football, a pump and food. I was very shy and would dance to Michael Jackson videos when nobody was watching me.," said tiger candidly in an interview to a daily!
But when you are gifted with a good lineage and amazingly fit bod there must be some roles you would want to essay naturally. Does Tiger have that dream role in his mind, the character he's born to play on the big screen? "My dream is to play a super human by playing a super hero some day as that is the closest you can come to being a super human. Basically, what a gymnast does is extraordinary as he basically defies physics. That is the closest you can come to flying. A gymnast can easily play the role of a Spider-Man," added the dude.
Now you tell us BL readers does the blue-eyed lad have it in him that can give us the desi version of Spider-Man?