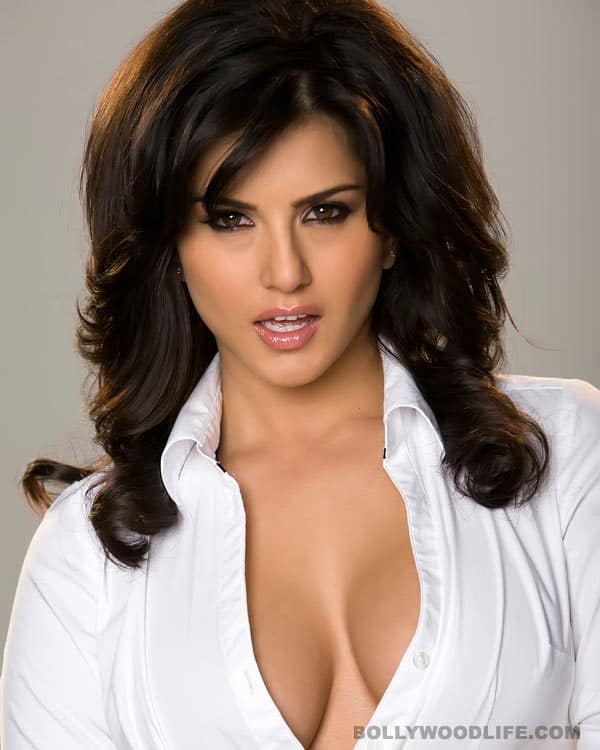 The makers of Ragini MMS 2 decided to give the adult stars fan a real treat
Sunny Leone, up, close and personal in a chat with some of her chosen fans decided to undress her real side. Trust us many of these expectant faces wondered what  their special surprise was. Sunny upped the sex quotient with her mere presence, she looked sexy in a black corset. Trained for the cameras the adult star invited her audience to this special discussion with her husky voice. Men smiled, some waiting for their turn to place their request to the Jackpot heroine. Others happy at having got this opportunity to watch Ms Leone live.
Sunny then said each one would have their chance to ask that one question, but before that she wanted to show them something. Would that be a sneak peek at the seductress' latest video? Or was it the now famous grey bikini scene of the sultry beauty? No, she managed to surprise her audience by giving them the unexpected. She undressed the Ragini in her and trust us, we were spooked too.
Will this hottie up the sex quotient in the second installment of hit horror flick? We certainly think so, if she provoked, titillated and then scared the wits out of her fans, we cannot wait to watch her spook the audiences in the theatres.
Here take a look at the sexy Sunny Leone's scary avatar!