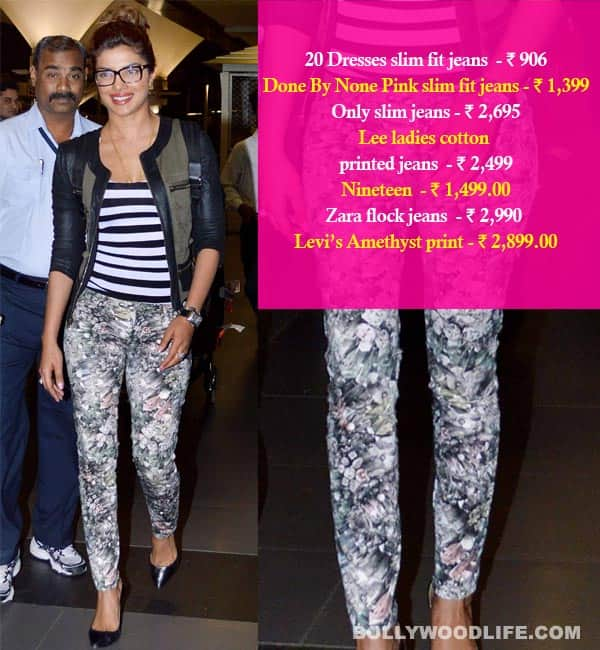 The pretty Mary Kom gal is in the best shape ever to show off the latest fad – printed jeans!
Priyanka Chopra is in great shape – perhaps even too slim – these days, fit and toned, tanned after her beach vacation with her family and raring to go back to her hectic work schedule. And that is just perfect to show off the latest fad to make it big into any girl's wardrobe: printed jeans. While most have a large proportion of lycra in them – how else would they be so painted-on skinny-fit? – some are just plain printed cotton, perfect for a plain T, a pretty single-colour blouse or a printed top, like PC wore when she walked out of the airport recently.
But like all things fashionable, it is best to follow some basic rules when you wear printed jeans. Make sure that if you are not as slim as Priyanka is, opt for darker base colours on your pants. Keep the print small if you are large, and keep the rest of your ensemble simple for maximum effect. And when you slide into your floral, snakeskin or wildly patterned jeans, make sure you put on your attitude too!