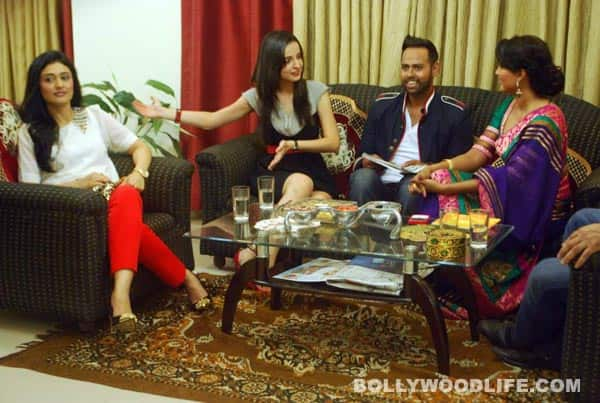 We all waited with bated breath for Ram Kapoor to kick-start a dining experience that will entertain us. What no one knew was that it would leave a bitter taste in someone's mouth…
Welcome – Baazi Mehmaan Nawaazi Ki started with much pomp and show. The trailers revealed that this reality show will revolve around laughter, bitchy remarks, controversies and…food! But looks like food's taken a backseat in this one where each contestant walks, talks and even cooks with scripted precision. Tch tch!
And unfortunately, Ragini Khanna, who is one of the contestants, fell prey to the channel's gimmicks for increasing the TRPs. "I never expected from @LifeOKTV to damage my image through edit tricks for cheap trp fundas. highly disappointed for joining hands with Miditech n @LifeOKTV," she tweeted. So what went wrong?
Apparently, during Ragini's turn, the entire cast and crew along with the participants landed at the Khanna household and stayed put till late at night. Amidst the chaos, Ragini and her mom Kamini Khanna catered to the needs of the show's makers. And while conversing, VJ Andy – who is quite well known for his bitchiness – addressed Mrs Khanna as K-a-m-i-n-i instead of K-a-a-m-i-n-i. Oops! Well, perhaps it was a mistake that Ragini and her mommy assumed would get edited.
Instead, the part got aired for the nation to witness. Sigh! Ragini's mom, while speaking on her daughter's behalf revealed in an interview, "I will tell you that the show is rigged. The creatives ask you to say derogatory stuff. Actor Manoj Tiwary came and told me that the creatives are asking him to say bad about the food cooked by Ragini." Ahem ahem. Wonder what Ram Kapoor has to say about all of this.
And how would it affect the TRPs of Welcome – Baazi Mehmaan Nawaazi Ki. Any clue, readers?